Clay Pell says he should have voted more often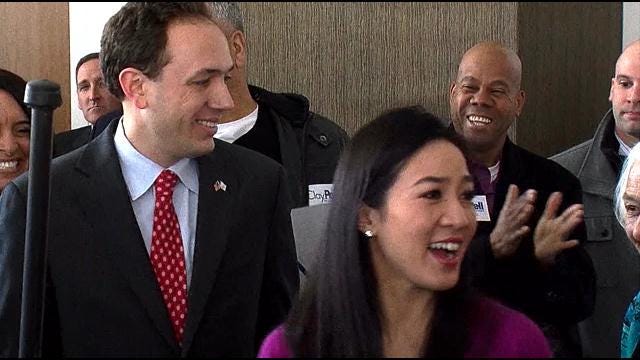 by ABC6 Chief Political Reporter Mark Curtis
Democratic candidate for Rhode Island Governor Clay Pell was walking the streets of Providence Monday, and also answering questions as to why he did not vote in as many as ten elections.
"I have always worked hard to vote in many elections, but my career has taken me other places– over seas– but there's no excuse for not voting, and I accept that and I often do vote, so."
Pell's voting – and non–voting – record came to light on the news website Go Local Prov.com.
ABC6 News Chief Political Reporter mark Curtis said, "While he does have a famous last name, some critics say Clay Pell has spent too much time living and working outside of Rhode Island to be a legitimate candidate."
In the September primary Pell is facing fellow Democrats Gina Raimondo, Angel Taveras and Todd Giroux.
Analysts say the issue of his voting record may not have traction.
"I think the fact that it comes out in February is a plus from the Pell campaign's point of view. You want to get the negatives out early if there are going to be any. That way you've got time to respond and hopefully move on to something else," said Rhode Island Political Communication Professor Kay Israel.
Clay Pell served in the U.S. Coast Guard, and as a White House aide, which is why he lived out of state so many years.