Clean-up underway after storm rocks Fairhaven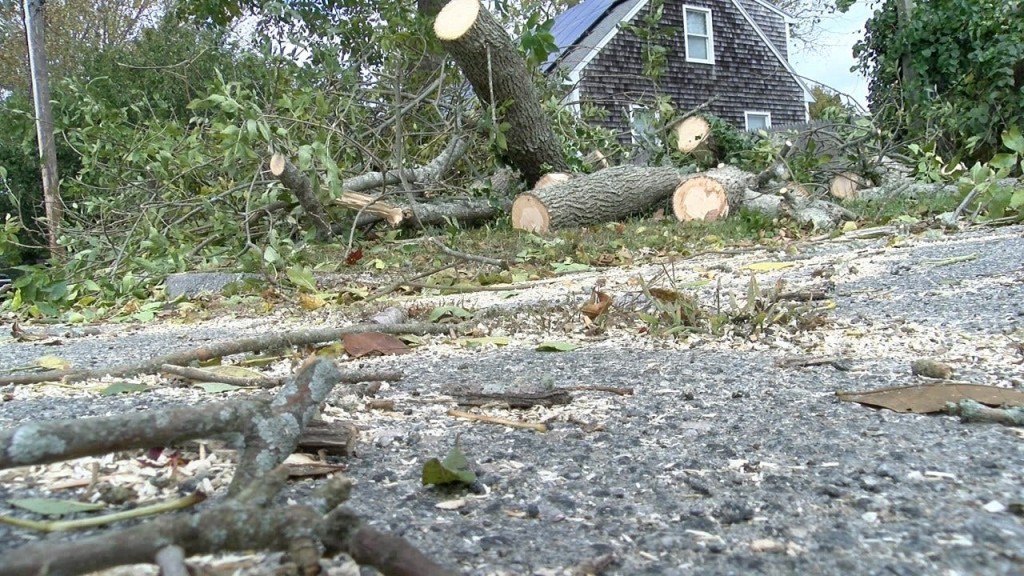 With strong wind gusts overnight in what meteorologists are calling a 'bomb cyclone' Southern New England was spending much of the day Thursday cleaning up storm damage.
In Fairhaven at around 1:48 a.m. an 88 mph wind gust slammed the city, according to data from the National Weather service.
When residents like Stephen Mello woke up on Thursday, he found large tree limbs all over his yard, and had to take three trips to the Fairhaven Recycling Center to clean up his yard.
"I got a tree in the back of the yard thats split in half… leaning on towards the neighbors yard too," Mello said. "I had to go up on the ladder to make sure there was no damage on the roof."
Mello said that in his years in Fairhaven he could only count a handful of times a storm that powerful went through the area.
"We had worse with hurricanes," Mello said.
"It was pretty hard," he added, talking about Thursday morning's storm.
But it wasn't just Mello cleaning up, the Recycling Center had a caravan of cars lined up dropping off brush from the storm.
"We have a lot of brush being dropped off we already had to push back the pile a couple of times," said Fairhaven Public Works Superintendent Vincent Furtado. " It's mostly just trees down but there are sections in town where it's wires as well."
Furtado said the amount of brush being dropped off is something he hasn't seen in years.
"Hurricane Irene was probably substantial brush wise as well, but this is comparable to that." he added.
Public Works will have extended hours for the Recycling Center on Thursday and Friday to help with the clean-up.