Clements, Paré to leave Providence; Smiley names 1st fire chief since 2015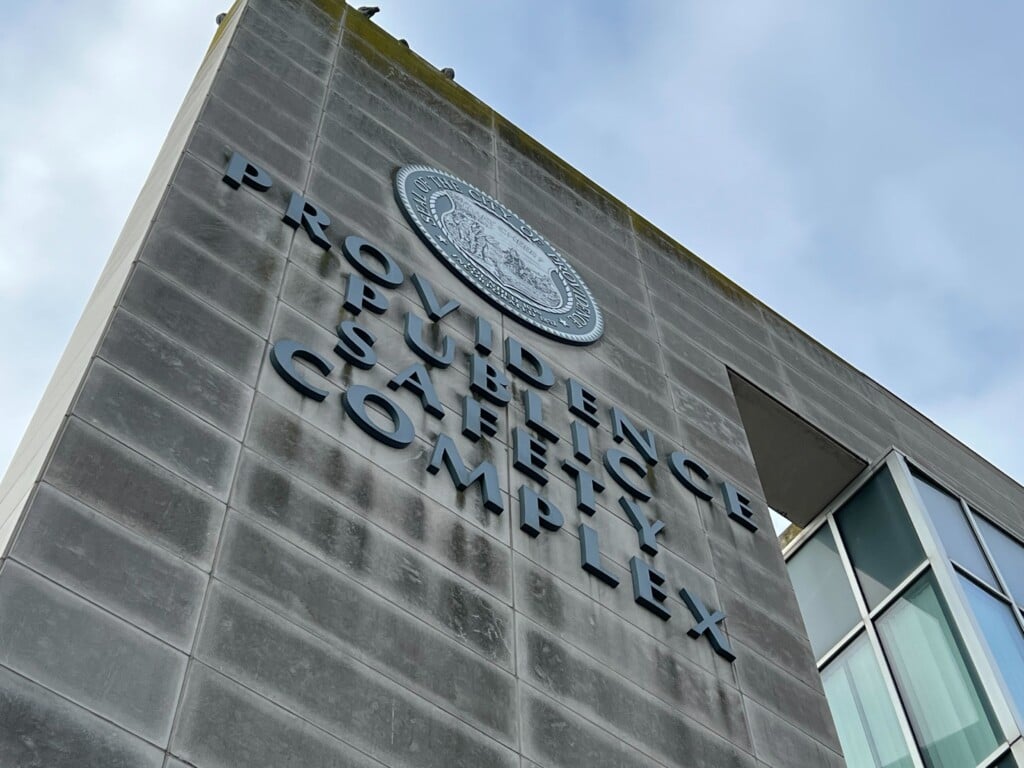 PROVIDENCE, R.I. (WLNE) — As Providence Mayor-elect Brett Smiley prepares to take over from Mayor Jorge Elorza, he announced Tuesday that Police Chief Hugh Clements and Commissioner Steven Paré will be leaving Providence Public Safety.
"Our city has come a long way under the leadership of Commissioner Paré and Chief Clements, who together have served the people of Providence for over 40 years," said Smiley in a release Tuesday. "They have worked tirelessly and put Providence on the map for one of the best community policing strategies in the country."
Smiley said he asked Clements to stay on but the police chief made the "difficult decision to leave city service to pursue an exciting opportunity before him."
Clements will keep supporting the Providence Police Department with the transition and advise the mayor-elect on the appointment of the police chief.
He sent ABC 6 News a statement that reads in part: "I knew this day was coming over the last month or so and was still caught off guard by the timing. It kind of broke prematurely. I plan on taking a few days, but will still be here for some time. I'm not going to lie, it's tough walking away from the department and city that I Love."
Paré, on the other hand, will retire from his position on Jan. 2.
Smiley has not said whether that position will stay in his administration.
A position that City Councilor James Taylor and others would like to eliminate to free up money for social programs supporting family services and the homeless.
"When Cicilline was mayor, we didn't have a commissioner and everything ran fine. We weren't spending all that money, we just need a police chief and fire chief. We don't need a ceremonial position. Lets spend that money toward the social programs that the people want," Taylor said.
Outgoing Mayor Jorge Elorza commended both men on their service to the city, noting that "both Commissioner Paré and Chief Clements have served Providence as excellent leaders with the highest integrity and have many accomplishments to be proud of."
"Providence is seeing record low rates of crime and an improved relationship between Providence police and the community, and our fire department has been innovative in its approaches to the mental and behavioral health challenges facing our residents in most need. I wish Commissioner Paré all the best in retirement, and I know Chief Clements will succeed in his future endeavors," added Elorza.
Also Tuesday, Smiley announced that after nearly seven years, Providence will have a new fire chief.
Derek Silva, who's been with the Providence Fire Department for 16 years, was named to next fire chief. He most recently served as assistant fire chief.
"Silva brings an in-depth knowledge of fire science, hazardous material responses and emergency medical services, and has an in-depth knowledge of the Providence community," said Smiley.
Taylor, also a former firefighter, said Silva is the right man for the job, saying Silva was a key force in securing new equipment and engines for the department a few years ago.
"He had a plan and that's what we need — someone who has a five year plan knowing when to replace vehicles and know what to do," Taylor said.
Providence hasn't had a fire chief since 2015.