Clippers Score Twice In Eighth Inning, Beat PawSox Wednesday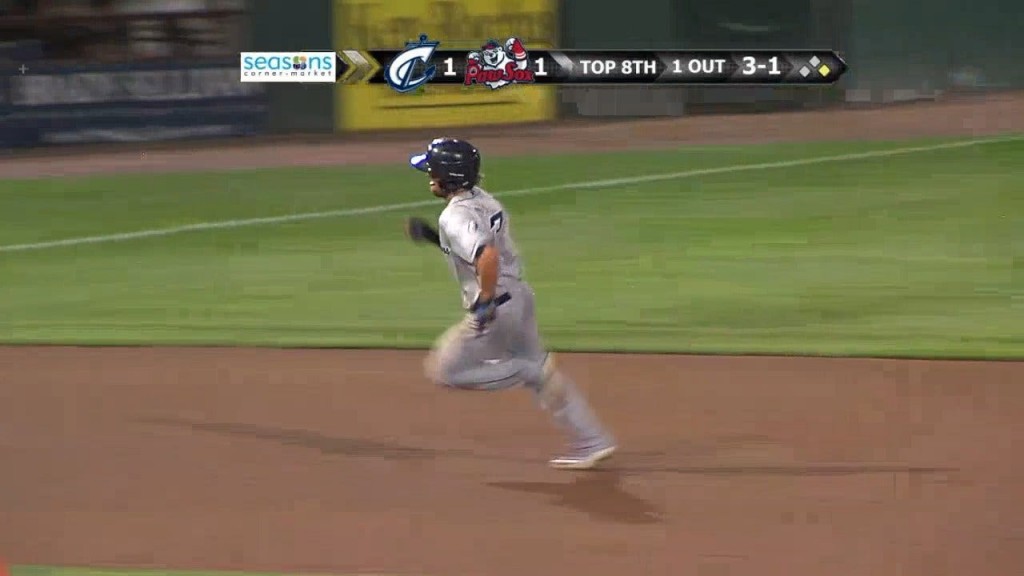 Pawtucket Red Sox Press Release
PAWTUCKET, R.I. — Josh A. Smith dealt another strong start and Marcus Walden made a successful return from the disabled list, but the Columbus Clippers scored twice in the eighth inning and defeated the Pawtucket Red Sox, 3-1, on Wednesday night at McCoy Stadium.
After each team scored a run in the fourth inning, Columbus (53-48) used a pair of runs in the top of the eighth to vault in front of Pawtucket (46-54), which won Tuesday's opener of the three-game series. The PawSox put the tying run aboard in the bottom of the ninth inning, but Columbus hung on to force a rubber game Thursday morning.
In his fifth start for the PawSox, Smith spun five effective innings of one-run work in which he allowed just three hits and a walk to go along with four strikeouts. Over his last nine outings spanning more than a month, the former Reds and Athletics right-hander has posted a 1.88 ERA (six earned runs in 28.2 innings). Walden — who was just activated from the Pawtucket disabled list (right forearm inflammation) earlier in the day — made his first non-rehab outing in nearly two months and threw a scoreless inning in which his sinker sat 93-95 MPH. After making his first Opening Day roster and MLB debut in the spring, Walden, in total, made eight appearances with the Red Sox to the tune of a 3.68 ERA. Versatile reliever Fernando Rodriguez Jr. (L, 3-3) allowed one earned run (two total) in two stanzas.
Pawtucket shortstop Mike Miller (2-for-3, sac bunt) continued his sizzling month with a two-hit night to lead an offense that matched Columbus with eight hits.
Columbus starter Mitch Talbot added 5.2 innings of one-run ball of his own with four strikeouts and no walks. Left-handed reliever Tyler Olson (W, 1-1) entered in the bottom of the seventh inning and got an out in a left-on-left matchup to strand a Pawtucket runner at second base. Right-hander Jon Edwards (S, 2) locked up a six-out save with two scoreless innings, though the PawSox did place runners at the corners in the ninth with two outs.
In the top of the fourth inning, Columbus got a leadoff single from third baseman Yandy Diaz, who moved to second on a wild pitch and then scored on a two-out RBI single from second baseman Yu Chang.
A half-inning later, Pawtucket left fielder Sam Travis supplied an RBI single to right field to plate first baseman Adam Lind and tie the game, 1-1.
The game remained tied until the top of the eighth inning, when shortstop Drew Maggi dropped down a bunt single and scored all the way from first on Diaz's RBI double to the left-center wall. Two batters later, Columbus extended its lead to 3-1 on a Pawtucket error on the infield.
The PawSox conclude their three-game series with Columbus on Thursday at 11:05 a.m. at McCoy Stadium. Radio coverage on WHJJ (920 AM and 104.7 FM) and throughout the PawSox Radio Network begins with the pre-game show at 10:35 a.m.
The homestand runs July 24-29 (Tuesday-Sunday). Good tickets are available, and fans can visit the McCoy Stadium box office, which is open Monday-Friday from 10 a.m. through 5 p.m., and during all home games. Fans can also call (401) 724-7300 or log on to PawSox.com for tickets.