Co-owner of Shark Bar indicted on bribery charge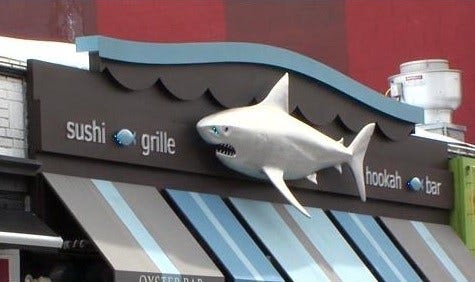 By Kirsten Glavin
kglavin@abc6.com
@kirstenglavin
The Providence County Grand Jury secretly indicted a co–owner of the shark sushi bar and grill, 48-year–old Raymond Hugh of Cranston. He is charged with bribing a public official.
"I'm very happy about the indictment today," said Providence Mayor Jorge Elorza.
Hugh did not answer his door today at his home, but according to his lawyer he is vehemently denying the charge. The scandal has been ongoing since 2008.
"We've been working very hard on this. On the board of licensing side, as well as on the police side to make sure that if these charges are proved true, the perpetrators are brought to justice," said Mayor Elorza.
Hugh allegedly offered and handed over a $50,000 bribe to Gordon Fox, who served as Vice Chairman of the Board of Licenses. This, in exchange for a liquor license for the Shark Bar on Thayer Street. The deal is said to have happened between August and September of 2008.
"For the city, it's important for everyone to know that fraud of any kind will not be tolerated and if we catch you, you're going to face justice," the Mayor added.
Fox, a former House Speaker, faced justice in the deal. He pleaded guilty to accepting the bribe. The shark bar was then placed into receivership.
Now, a new owner has taken over, and plans to re–apply for a liquor license.