Coach Leaman Finalist For Spencer Penrose Coach of The Year Award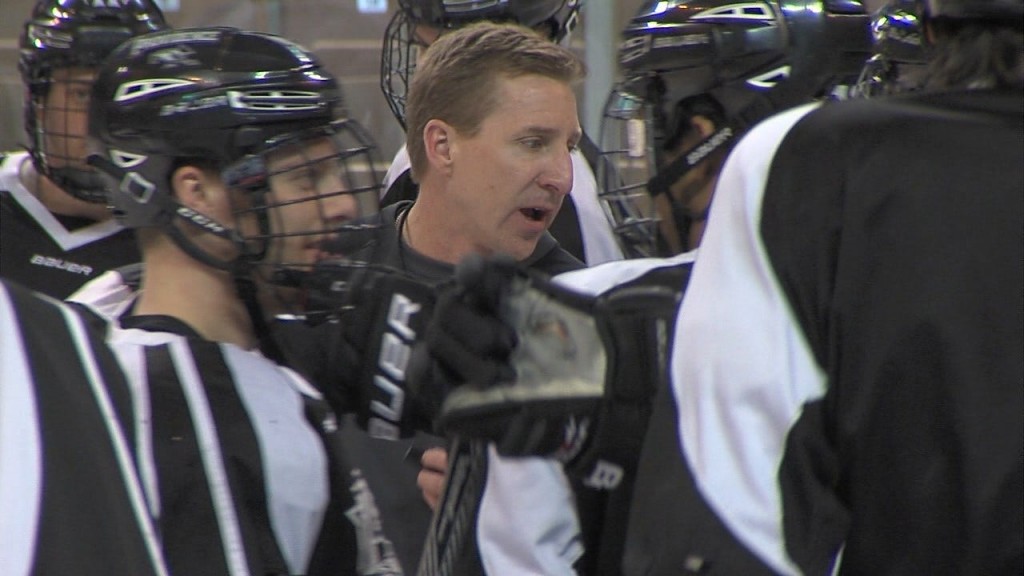 PC News Release…
PROVIDENCE, R.I. – The American Hockey Coaches Association (ACHA) announced on Wednesday (March 30) that Providence College Head Coach Nate Leaman was one of eight finalists for the Spencer Penrose Award as NCAA Division I Men's Ice Hockey Coach of the Year.
Voting will be conducted prior to this year's Frozen Four in Tampa, and the winner will be announced on Wednesday, April 6
The nominees represent any coach who won or shared Coach of the Year honors in his conference this past season, along with coaches whose teams have advanced to the NCAA Division I Men's Ice Hockey semifinals.
Leaman is a Spencer Penrose Award finalist for the second consecutive season and the fourth time overall, winning the award at Union College in 2011.
Leaman is the second Friar coach to earn Hockey East Coach of the Year honors, joining Paul Pooley (2000-01) as the other coach to win the award. Leaman (106-65-23) became the fastest Providence head coach to reach 100 wins and has posted 20-plus wins in three consecutive seasons at the helm.
Under Leaman's guidance this season, Providence amassed the second-most wins in program history (27) and recorded the best record at Schneider Arena in team history (15-1-2, .889).
The Spencer Penrose Award is named in memory of the Colorado Springs benefactor who built the Broadmoor Hotel Complex, site of the first 10 NCAA championship hockey tournaments. The actual award will be presented at the AHCA Coach of the Year Banquet in Naples, Florida, on Wednesday evening, April 27. The AHCA Coach of the Year Awards are chosen by members of the American Hockey Coaches Association and sponsored by STX.