Coast Guard, DEM Police increasing patrols for holiday weekend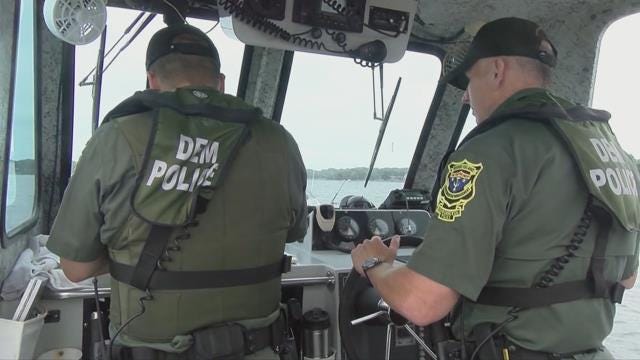 By News Staff
Email: news@abc6.com
Twitter: @ABC6
PROVIDENCE, R.I. (WLNE) – The U.S. Coast Guard and the Rhode Island Department of Environmental Management will have extra patrols on the water for the holiday weekend specifically looking for people boating under the influence.
The annual "Dry Water" campaign focuses on reducing the number of alcohol or drug-related accidents in the Ocean State.
Officials say getting behind the wheel of a boat while drunk or on drugs can be even more dangerous than for drivers as most boaters have less experience operating their vessels.
Other factors like tides, currents, sun, wind and vibration are often not taken into consideration and can confuse boaters even more.
"We don't want to affect peoples' good time, but we want to make sure they are doing it safely," said RI DEM Police Officer Harold Guise. "There are a lot of people who think that boating and drinking can go together, and it's just not true."
In 2018, Rhode Island DEM officials boarded 96 vessels during the Fourth of July weekend alone, resulting in 36 citations and 3 arrests.
According to the coast guard, nearly 20 percent of all boating fatalities are a result of boating under the influence.
©WLNE-TV / ABC6 2019