Coast Guard House reopens following Friday's storm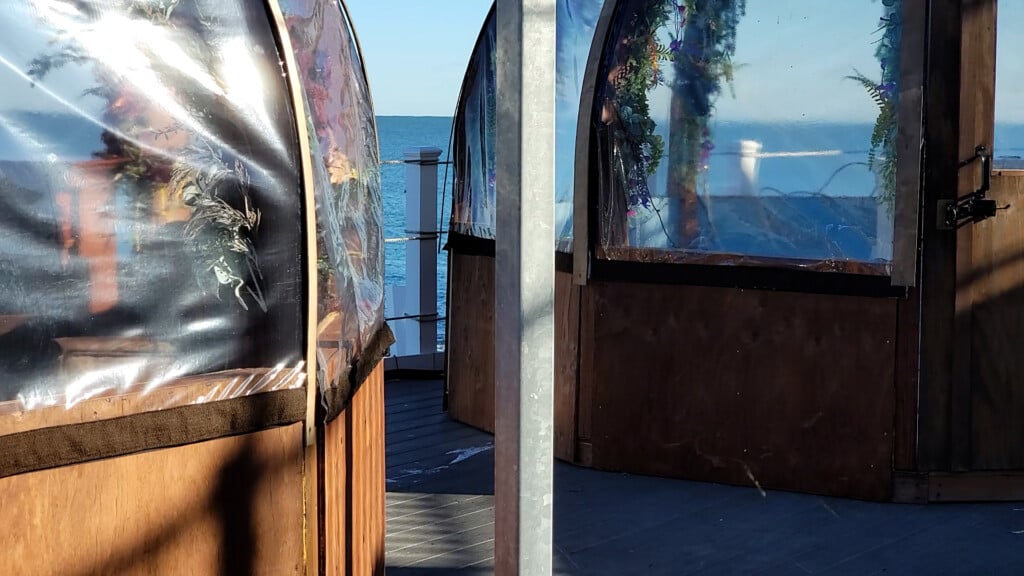 NARRAGANSETT, R.I. (WLNE) — The Coast Guard House is reopened following Friday's storm that tore through Southern New England. 
Manager Fred Koury said the staple did not get nearly as much damage as it could have given the restaurant's location on the seawall, especially surrounded by rocks.
"Between 5 and 7 a.m. all of the ocean came over the seawall and that's when you have to worry," he said.
Koury said the main damage was done to the outside igloos on the patio. To prepare — one was removed from the area that is typically in the direct line of these storms.
"The other ones we left and they sustained a little damage basically they just got moved against the restaurant," added Koury.
Minimal flooding happened inside the dining area.
Koury said he thinks part of why the building held up so well is because of the reinforcement that was done to the restaurant after Super Storm Sandy in 2012, when the concrete barriers were replaced with steel.
The igloos are set to open back up by this weekend.
The restaurant was already closed for Christmas Eve and Christmas Day.