Coast-to-coast flying trip using biofuel lands father and son safely back in RI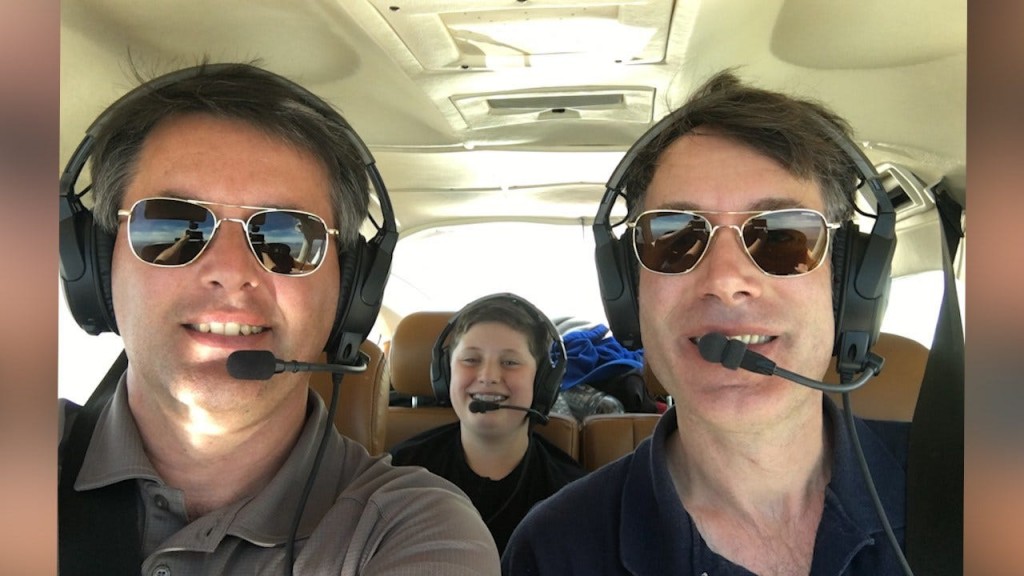 By Kirsten Glavin
@kirstenglavin
SMITHFIELD, RI – From Rhode Island to California, and back. The McCurdy's successfully wrapped up their father–son flying trip of a lifetime, Monday night.
"It feels really good to be home," said Pilot Ross McCurdy, a high school teacher from Smithfield.
Ross and his son Aedan flew 5,000 nautical miles using 600 gallons of biofuel. The journey, taking a full 10 days, brought the duo back to North Central Airport in Smithfield.
"On a normal day I would probably spend 6 hours in there," Aedan said pointing to the plane.
For the 12-year-old it was a long journey, but an opportunity to learn. The goal of the coast-to-coast flight was to promote biofuels, which come from renewable resources. Ross and Aedan used camelina plant seeds.
"These tiny little seeds are grown on a three foot tall grassy plant, right here in the United States in Montana," said Ross as he showed ABC6 News a bag of them.
According to the boys, the trip went smoothly with the exception of rough weather near Dallas, Texas. For Aedan, the trip was also a nice culture shock. Especially in Arkansas.
"We were talking to someone and they said that our accents sounded really weird. And that made me laugh inside my head because I thought their accents sounded really weird!" Aedan said.
And their west coast destination, Santa Monica, apparently wasn't too hard on the eyes.
"Cactus, palm trees… it was just a whole fun experience," Aedan said.