Cold-Shooting Second Half Dooms Providence In Loss At Butler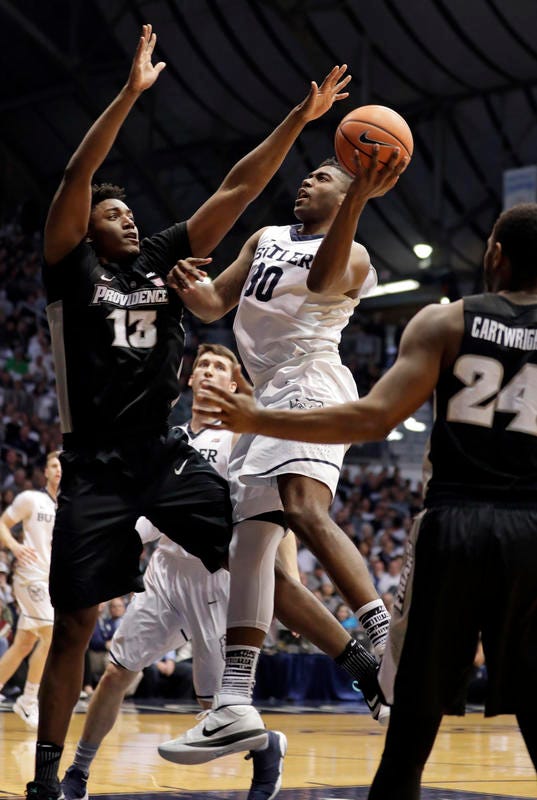 INDIANAPOLIS (AP) – Kelan Martin made three 3-pointers and scored 19 points and Butler ended a three-game losing streak with a 69-54 victory over Providence on Saturday.
Paul Jorgensen added 12 points on 5-of-7 shooting off the bench for the Bulldogs (18-10, 8-7).
Alpha Diallo had 11 points and nine rebounds for the Friars (17-10, 8-6), who shot just 30 percent and lost in their first game since beating No. 3 Villanova 76-71 on Wednesday. Maliek White also scored 11 points. Kyron Cartwright had two assists in becoming the third Friar in school history to reach 600 in a career.
The Friars led 35-33 at halftime but Butler opened the second half with a 14-2 run. Martin's 3-pointer with 1:48 left gave the Bulldogs a double-digit lead for good and they made 7 of 8 free throws thereafter.
Butler outscored Providence 36-18 in the paint and had a 42-35 rebounding edge.
AP-WF-02-17-18 1936GMT