Cold Tonight, Sunshine Tomorrow
Chance of Rain For The Weekend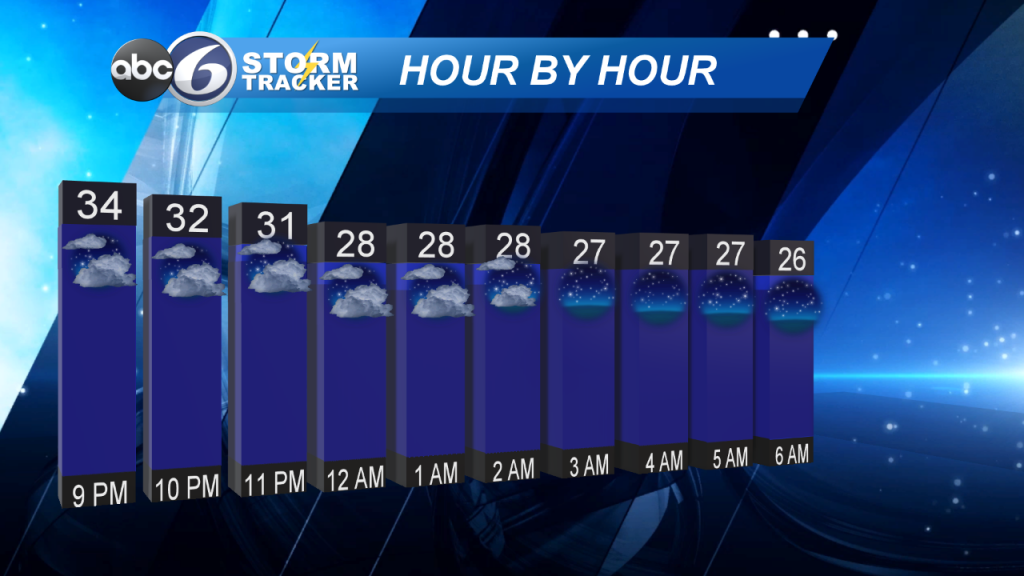 Becoming mostly clear by morning. Low to mid 20s.
Sunny for Tuesday, low to mid 40s.
Tuesday night, mostly cloudy. Mid to upper 20s.
Wednesday, mainly sunny. Low to mid 40s. Wednesday night, a few clouds. Around 30°.
Thursday, partly sunny. Mid 40s. Thursday night, mostly cloudy. low 30s.
Friday, a mix of sun and clouds. Mid 40s. Friday night, cloudy with rain showers. Mid 30s.
Saturday, periods of rain and breezy. Mid to upper 40s. Saturday night, mostly cloudy. Low 30s.
Sunday, sunshine. High temps around 40°.
MLK Day, sunny. Around 40°.
ABC6 Chief Meteorologist, Jeff Desnoyers
Email: jdesnoyers@abc6.com