Colder Temperatures For The Upcoming Week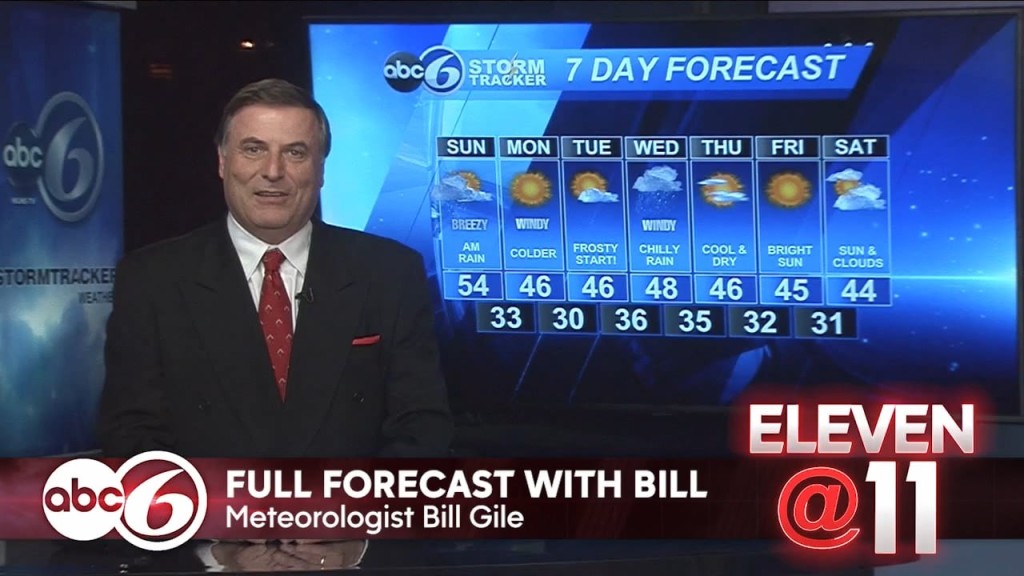 It looks like you can finally put away the summer outfits as Saturday was our last very warm day. There is a definitive change in the temperature pattern not only for this upcoming week, but it looks like the rest of the month with below normal readings.
A wave f low pressure crosses the region Sunday bringing a period of rain for the morning that will be coming to an end for midday. As we move through the afternoon there will be breaks of sun developing with highs in the low-mid 50s. This is where our highs should be for this time of year. However, the cooling trend will only continue from here.
Sunday night, clear and cold. Low to mid 30s.
Monday, sunny and blustery. A frosty night is in store for  Monday night with temperatures falling to the upper 20s and low 30s.
Tuesday through Saturday will features highs only in the mid and upper 40s. Wednesday looks to be the only wet day with a chilly rain and gusty winds.
ABC6 Meteorologist, Bill Gile
Email: bgile@abc6.com