Collapsed portion of Newport Cliff Walk closed for summer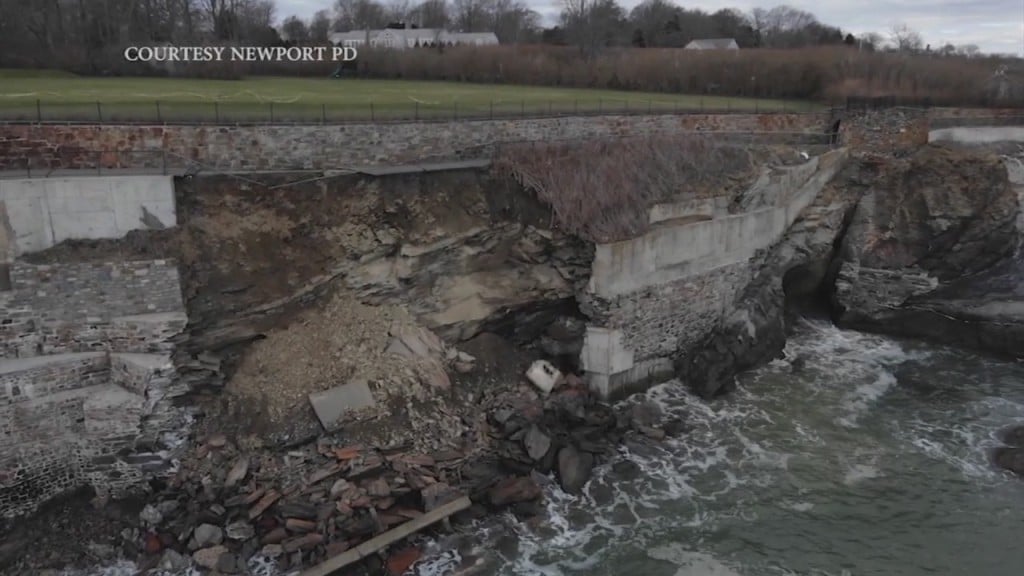 NEWPORT, R.I. (WLNE) — The Cliff Walk Commission in Newport announced Tuesday the collapsed section of the treasured trail will continued to be closed for the rest of the summer.
Several feet of fencing still stands tall surrounding the crumbling section of the popular walk as it undergoes a thorough engineering investigation following its collapse in early March.
Tuesday, students at Salve Regina University are hoping to help.
"There's gonna be erosion. That's just a fact," said Molly Hanrahan, a recent graduate of Salve Regina University. "But there's preventative causes that we're able to take. We might as well take those measures rather than wait until there's a huge issue because we have the ability to fix it and ensure that it won't happen again."
Hanrahan is part of a team of students currently preparing a grant request that would allow them to conduct an independent engineering study to analyze data from the collapse that would help identify an additional potentially vulnerable parts of the scenic walk.
In addition, the city of Newport has pledged approximately $100,000 to the Cliff Walk Commission to install a sidewalk on Ochre Point Avenue that would ensure safe passage for those hoping to take in the portion of the walk that is currently open to the public.
"There was a significant safety concern," explained Chairman of the Cliff Walk Commission Peter Janaros, praising the city for stepping in to help fund safer detour measures. "Everybody has stepped up to address it."