Colon Cancer Awareness Month
Warwick Woman Shares Her Story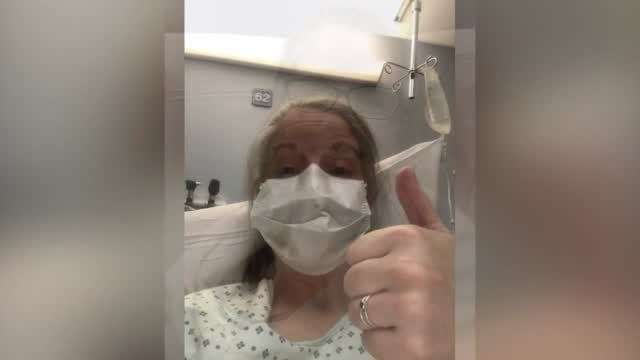 WARWICK, R.I. (WLNE) – With three young kids at home, Megan Gallagher was in disbelief when a doctor told her she had colorectal cancer.
Gallagher is a licensed counselor and has coached people through so many of life's most difficult moments and now she was facing one of her own greatest challenges.
Gallagher says, "I was literally holding my infant daughter in my arms with my arms resting on a fanny pack full of chemo.  I would sit in her room and I would do math. I would figure out how long I needed to live to see her graduate."
Megan Gallagher endured 7 cycles of chemotherapy, radiation and 3 surgeries.  Today, she is cancer free. She's documented her journey in a vlog.
She believes that if she had been tested for colon cancer sooner, her journey to be where she is today would be drastically different.  Her cancer likely would not have progressed to stage 3.
Megan has a family history, losing her father to colon cancer.  Her age at the time as well as several other circumstances, restricted her from coverage for a colonoscopy.
The American Cancer Society recently changed the recommended age for screening to 45.
Dr. Sarah Hyder is a gastroenterologist with Lifespan Physician Group and director of endoscopic ultrasound at Rhode Island Hospital.  She says lowering the age adds some 20 million Americans into eligibility range and that can help doctors find something before it becomes a cancer.
Dr. Hyder says it's important to pay attention to your body for anything that's abnormal.  There are certain groups at a higher risk too, like African Americans and those with a family history.
Overall, colon cancer is very preventable if you start screening early.
Lifespan has several resources available: