Color-highlighted Ballot Proposed for Newport Casino Vote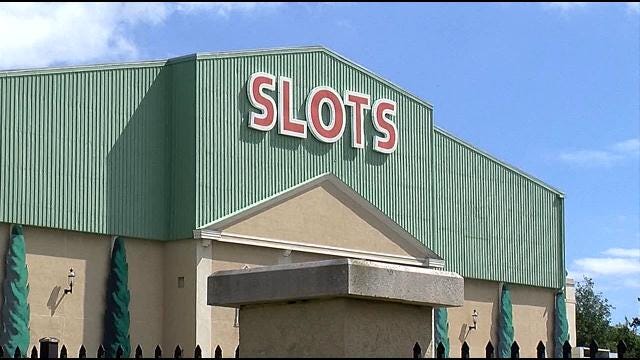 Twitter: @markcurtisABC6
email: mcurtis@abc6.com
If voters in Newport and statewide say "yes," table games will be allowed at the Newport Grand slot parlor.
Now supporters of that effort have made a unique request.
They want voters in Newport to have color coded ballots to highlight that vote.
We created a mock up ballot to show what a yellow–highlighted race might look like.
"The local voters needs to approve of disapprove. And they have the final say regardless of what the statewide voter says. And so this is a way to flag to the voters in Newport itself, that this is an important question that they will have the final say on," said David Preston, the spokesman for "Jobs for Newport" the group in favor of table games.
The table game initiative and Newport Grand renovations are backed by developer Joe Paolino.
He has written the Secretary of State to see if the colored coded ballot is permissible.
ABC6 Chief Political Reporter Mark Curtis said, "When casino gaming was on the ballot here in 2012, there were actually two questions on the ballot: one on the local portion of the election, and one for the statewide portion."
Now even some gaming opponents don't mind a color coded ballot.
"I think that it's better to be highlighted, than to be just the one question," said Newport City Council member Kate Leonard, who opposes casino gaming in Newport.
But City Councilor Leonard is dead set against table games, saying Newport Grand could hurt other local businesses.
"There's so many things that they said they would have. Concerts, and events, and how will that effect the downtown businesses? I don't want the downtown businesses to suffer because that's the hub of the community," said Councilor Leonard.
Casino backers say their proposal will create hundreds of new jobs in Newport.
The gaming question will be on the November 4th ballot in Newport, and statewide.