Colts Deal Tight End Dwayne Allen To Patriots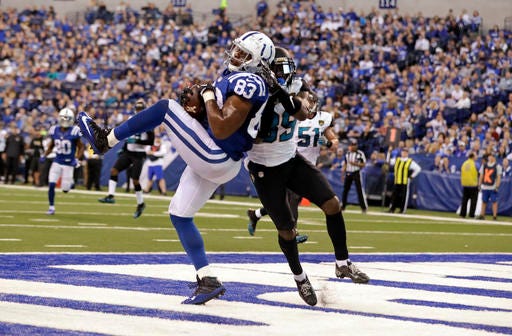 INDIANAPOLIS (AP) – Tight end Dwayne Allen is eager to get started with the New England Patriots after the Indianapolis Colts traded him on the eve of free agency.
Allen acknowledged the trade on Twitter, where he thanked Colts fans for their support and wrote he was "humbled and eager to earn the right to be called a New England Patriot" on Twitter. NFL.com reported the Colts will send Allen and a sixth-round draft choice in exchange for the Patriots' fourth-round pick.
The move comes one day after Indy kept backup tight end Jack Doyle off the free-agent market with a three-year deal worth about $6.3 million per year. Allen signed a four-year deal worth $29.4 million last year.

For more NFL coverage: http://www.pro32.ap.org and http://www.twitter.com/AP_NFL.
AP-WF-03-09-17 0017GMT