Columbus statue vandalism sparks city council divide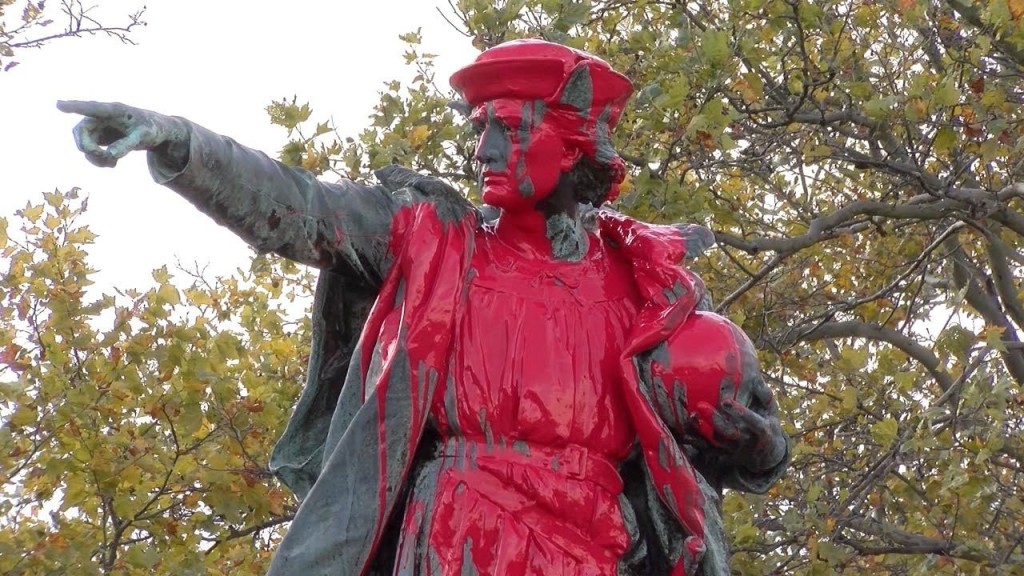 PROVIDENCE, R.I. (WLNE) — Splattered paint on Providence's Christopher Columbus monument is now getting support from a city councilmember.
Ward 12 representative Kat Kerwin on Wednesday called the vandalism "healthy civil disobedience," and enchoed demands that the statue be removed.
She called the person behind the vandalism "a brave soul" and said, "celebrating Columbus Day is celebrating colonization."
"While many are concerned by the vandalism," Kerwin said in a statement, " the reality is, it has begun a conversation that Rhode Island desperately needs to have around our willingness to celebrate the mass murder of indigenous people."
Her comments drew a sharp rebuke from Nicholas Narducci, one of her colleagues on the city council.
"To deface public property, first of all, is against the law," said Narducci, the council's senior deputy majority leader. "There's other ways of protesting, you know, your rights and freedom of speech. But to know that a colleague of mine condoned what happened, really upsets me."
Narducci says removing the statue would be offensive to Italian–Americans, and an attempt to erase history.
"You can't just bring a 15th–century person into the 21st century, and say there's no history behind it," he said.
The mayor says he's open to moving the monument to Federal Hill, where the neighborhood commerce association says it would be welcome.
But Councilman Narducci says that wouldn't protect it from vandalism.
©WLNE-TV/ABC 6 2019