Commerce Board plans to meet to discuss further investments of Tidewater Landing project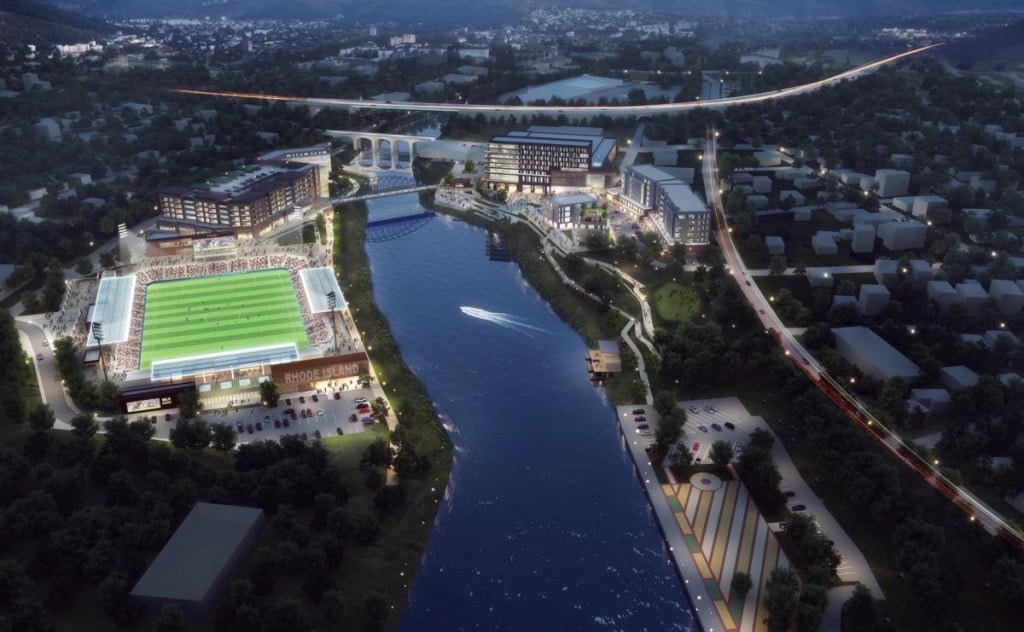 PAWTUCKET, R.I. (WLNE) — The Rhode Island Commerce Board will meet Tuesday to consider the investments of funds for the Tidewater Landing project.
The meeting announcement comes a day after funding for the project was not included in the state budget proposal.
The first phase of the project — calling for a 10,000 seat soccer stadium, riverfront amenities, 435 housing units with 150 parking spaces and commercial and retail and restaurant properties — is expected to have a price tag of $124 million.
The project was initially slated at $83 million. Now, Pawtucket Mayor Don Grebien said the city is requesting nearly $30 million from the state.
"We've made progress this week moving the Tidewater Project forward while potentially lowering state taxpayer exposure," said Matt Sheaff, senior communications advisor to Gov. Dan McKee. "We will continue dialogue with the parties between now and then, aiming for strong taxpayer protections and a sound agreement."
CEO of Fortuitous Partners Brett Johnson released a statement Friday commending the decision to consider the project next week.
"We look forward to continuing to act in good faith, discuss the proposal with the Commerce Board on Tuesday, and ultimately receive a vote to continue the progress and make Tidewater Landing a reality for the residents of the City of Pawtucket and the State of Rhode Island," said Johnson.
The meeting is scheduled for 2 p.m Tuesday.