Community celebrates local veteran's 100th birthday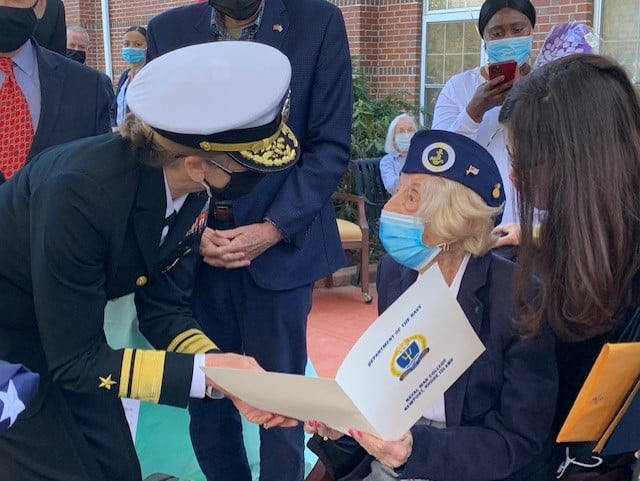 BARRINGTON, R.I. (WLNE)- The Barrington community honored a resident in celebration for her 100th birthday.
Yvette Vary is a World War II veteran, who enlisted in the U.S. Navy in April 1944 with her brother and sister. Vary was honorably discharged in 1946.
Vary turns 100-years-old on March 22.
After her active duty, Vary completed her GED and graduated from Bryant College. She worked for years at her late husband's construction firm and was part of the Women Accepted for Volunteer Emergency Service (WAVES).
Additionally, Yvette Vary participated in the Honor Flight Program.
"One of Yvette's most memorable stories of her life includes taking flying lessons in 1947 at the age of 26 and making an emergency landing in Chestnut Hill, CT, stopping just 50 feet from a local home," the town included in a release.
Sunday's birthday parade was led by Barrington Police and Fire Departments. Members of the Barrington High School band played Happy Birthday and Anchors Aweigh for Vary.
Local veteran's groups, politicians, and community members participated in Vary's celebration.
Rhode Island Governor Dan McKee, Congressman David Cicilline, and Senator Jack Reed also attended the event.