Community donates food, Christmas presents to Route 24 bus crash victims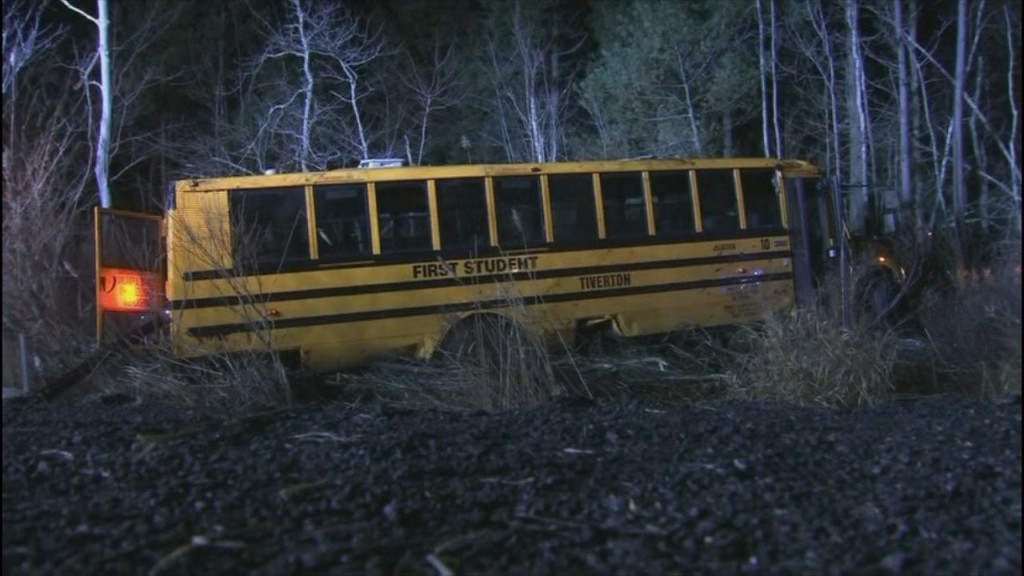 By: Amanda Pitts
alpitts@abc6.com
@APittsABC6
TIVERTON, R.I. (WLNE) — Nearly three weeks after the First Student school bus crash on Route 24, the community is coming together to help the victims.
The bus, bound for Tiverton, went off the road in Berkley on the evening of December 1st, after a visit to La Salette Shrine.
"Seeing the people and how they were…you know, you see that kind of stuff on TV but to see it in real life…it's intense."
Rich Quintal's three cousins were on board. Out of the 31 people he said were on the bus, at least ten households are facing a dilemma.
"As I went around the emergency room, I was counting couples, and each couple definitely has kids. Those couples are not going to be able to work," said Quintal.
Luckily, the community has stepped in. Hope Evangelical Church in Dartmouth is collecting money to help the families make their mortgage payments.
La Salette Shrine collected Christmas gifts for each person on board the bus, as well as gifted toy donkeys to the children, delivered to their homes by Santa.
One woman is even delivering daily meals to the victims.
"It started sounding crazy that I could provide for like 31 people, but I'm doing it."
Kelly Bourassa of Tiverton decided as soon as she heard the news that she needed to help too. Her son's bus driver and bus monitor were two of the victims.
"Sometimes I can feed 30 members all in one day," said Bourassa.
Local businesses and people in the neighborhood have chipped in to help Bourassa. Doing their part to put a smile on the faces of the families as they heal.
"They need prayers, they need paper goods, they need gas cards, they need all the support we can give them," said Bourassa.
A fundraiser is planned for the families at the end of January. To donate food and other supplies, contact Kellie Bourassa at 401-286-1933.
For other ways to help, click here.
(c) WLNE-TV 2018