Community pays their respects to Nick Cardi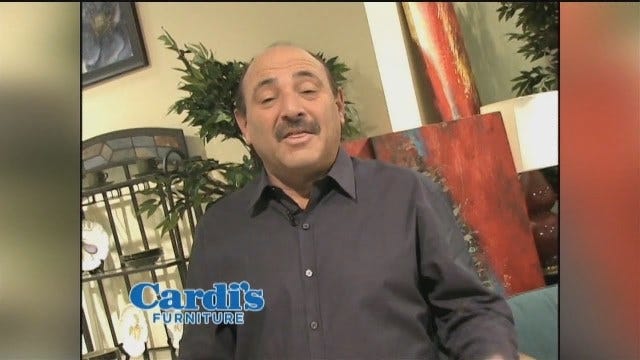 EMAIL: Btaylor@abc6.com
Twitter: BTaylorABC6
CRANSTON, R.I. (WLNE): The community paid their respects to Nick Cardi at his wake in Cranston, on Friday night. Nick Cardi, was the oldest of the three Cardi brothers who own Cardi's Furniture.
Cardi passed away last week after a battle with cancer.
The three brothers became a household name from their television advertisements, but their work in the community extends beyond the furniture business.
"It's tough to talk about Nick without talking about his brothers and the entire family because they were so ingrained in the community," Ben DeCastro, a former employee said.
The Cardi brothers' grandmother, Rosa Cardi, left Italy for America and settled in Cranston in 1901. In 1928, Rosa opened the first furniture store. The brothers continued the legacy ever since.
"They would always talk about walking around with an open hand," DeCastro said. "If you have an open hand you can give to people."
The Ronald McDonald House in Providence is one of the organizations the brothers gave back too. The non-profit helps families escape a clinical hospital setting, while their child is getting medical treatment. Cardi's Furniture has furnished the house since 1989.
"For decades Cardi's furniture has been pouring out to help the community," DeCastro said. "Here's one of those times the community can show some love to them."
The wake was held 4 p.m. to 7 p.m. at Nardolillo Funeral Home in Cranston.
A private funeral service will be held on Saturday.
©WLNE-TV/ABC 6 2019