Community remembers Providence Police officer who died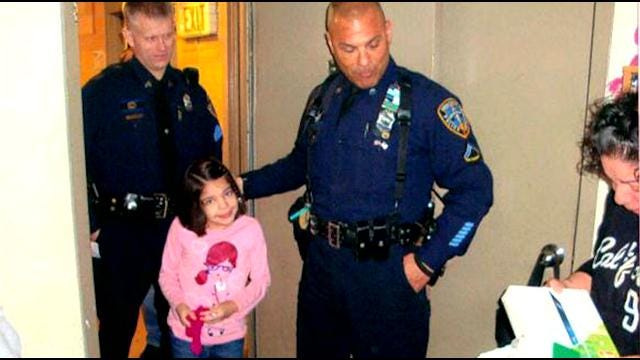 by ABC6 Chief Political Reporter Mark Curtis
A police cap, with a note reading. "R.I.P. Johnny" and a lone white rose, are all that marks a Jamestown intersection where off–duty Providence police officer John Reposa, was killed Saturday night.
His fellow officers are grieving.
"Patrolman Johnny Reposa is a 20 year veteran of this department, so this department has been mourning," said Providence Public Safety Commissioner Steven Pare."
Officer Reposa served in many capacities including the department's pipes and drums corps.
ABC6 News Reporter Mark Curtis said, "After his tragic death Mayor Taveras ordered all flags in the city to half–staff in memory ofOofficer Reposa."
Perhaps the greatest impression Officer Reposa made in the community, was on an 8-year old little autistic girl, Annisa Otero.
Last December she wandered away from home and someone stole the I–pad she uses to communicate.
Reposa and one of his fellow officers got Annisa a new I–pad, and became a family friend in the process.
Annisa's mom, Raquel Hernandez said, "We just talked to him a couple of weeks ago, and we tried to make some plans, so he could see how Annisa's doing and how she's doing with the I–pad and we didn't get that chance."
But the I–pad has been live changing and they'll be forever grateful.
"It means a lot because if she didn't have this I–pad, she wouldn't be talking as much as she is right now," Hernandez said as she choked back tears.
Funeral services for Officer John Reposa, and pending.
Photos courtesy: Providence Police Officer Clarence Gough, Jr.