Concerns grow over Rhode Island road salt shortage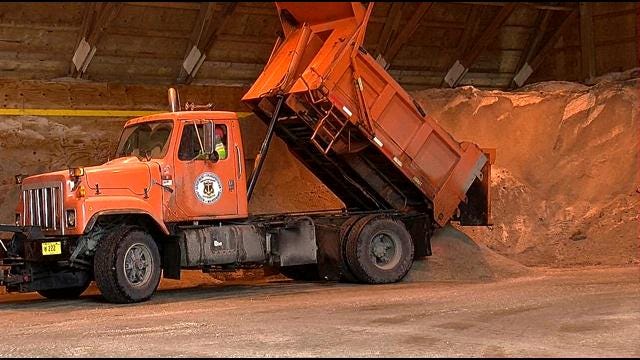 by ABC6 News Chief Political Reporter Mark Curtis
After being pounded by several recent storms highways and main roads in Rhode Island are in much better shape.
But side roads and sidewalks are still a mess and people are mad.
"My complaint is the sidewalks, especially over the bridges. It forces pedestrians such as myself to have to walk on the street and it's kind of dangerous, so I wish somehow they would address that issue," said Providence resident Francisco Garcia,
But things may get much worse.
While the state DOT was getting new sand deliveries today, the salt supply is running out.
Transportation officials insist they ordered enough salt, which is being shipped to the Port of Providence, from South America.
"But we have no control over that. It's a private vendor that brings the salt into storage depots around the Eastern seaboard, including Providence, the Port of Providence being one of them," said Michael Lewis, Director of the Rhode Island Department of Transportation.
Now ABC6 News has learned the state will make a mix of one-part-salt to four-parts-sand, to stretch what's left.
ABC6 News Political Reporter Mark Curtis said, "Officials tell us Rhode Island has experienced similar snow fall totals in years past, but this time snow storms came in greater numbers, but with smaller accumulations each time."
And whether a storm measures one inch of snow – or one foot – the plows and salters must go out.
"And that forces cities and towns, the state to treat the roads some more. So that why there is a lot more shortages, throughout the state and throughout the nation" said Mayor Allan Fung, (R) Cranston.
Fingers are crossed that more salt arrives by March 1st, and before the next winter storm hits.