Confederate flag's days are numbered in South Carolina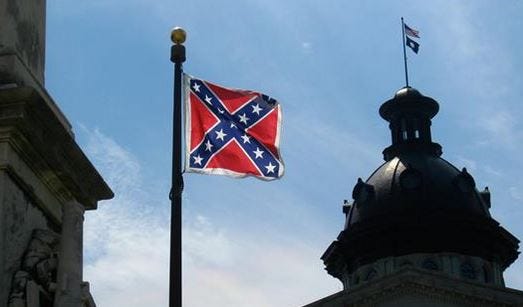 By The Associated Press
news@abc6.com
COLUMBIA, S.C. (AP) _ After 54 years flying at South Carolina's Capitol, the Confederate flag's days there are numbered.
A bill pulling down the flag from the Capitol's front lawn and the flagpole it flies on passed the South Carolina House early Thursday. It should get to Gov. Nikki Haley's desk before the end of the day.
The governor promised to sign it quickly, but didn't say exactly when. That's important, because the bill requires the flag be taken down within 24 hours of her pen hitting the paper and shipped to the Confederate Relic Room.
After the Civil War, the flag was first flown over the dome of South Carolina's Capitol in 1961 to protest the civil rights movement. It was moved to a pole on the Statehouse's front lawn in 2000.
(C) The Associated Press 2015