Confirmed tornado in Wrentham Tuesday evening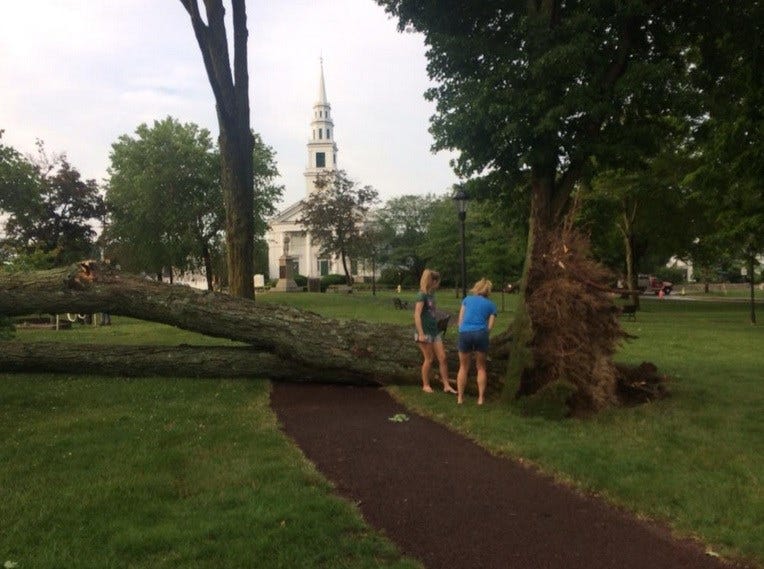 By News Staff
The National Weather Service has confirmed that a tornado touched down in Wrentham Tuesday evening during severe weather that came through the area.
A survey team for the service confirmed that an EF0 touched down at around 5:40 p.m. in the town common, causing mostly tree damage, including a large tree that was uprooted.
The weather service said the tornado's max speed was 80 MPH, had a maximum path width of 200 yards, and a path length of a half mile.
They say cell phone alerts allowed residents to get to safety quickly.
(C) WLNE/TV 2015