Confiscated ATVs and Dirt Bikes Stolen from Providence City Building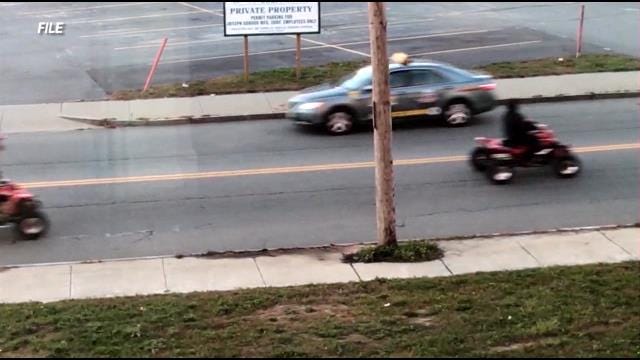 By: Kainani Stevens
PROVIDENCE, RI—-A city owned property that houses dozens of confiscated ATVs and dirt bikes on Ernest Street was robbed early Wednesday morning.
"A city vehicle was taken, tools were taken and about ten dirt bikes, ATVs and mini bikes were taken as well," said Commander Thomas Verdi of Providence Police.
Detectives were able to track down four of the dirt bikes at a home on Greeley Street but the rest of the stolen property remains missing.
In May the city council passed an ordinance allowing police to confiscate dirt bikes and atvs being used illegally. Since that time over 40 vehicles have been taken, but the bikes cant be destroyed until the owners go through court proceedings. This creates a unique problem for law enforcement.
"A as far as storage, the bikes are being kept in that facility because we have nowhere else to put them," said Verdi.
Councilwoman Jo-Ann Ryan, a proponent of the ordinance released a statement today saying in part:
"While this morning's incident was a setback, the council will not be deterred in their efforts to empower law enforcement to continue to do their work of keeping city streets safe and clear of illegal vehicles. The city has secured all vehicles and will take immediate additional steps to ensure that this type of theft doesn't happen again."
Police say they have addressed security concerns at the Ernest Street facility to prevent any future issues.