Confusion on park access as Mayor Eloza, Governor Raimondo offer conflicting information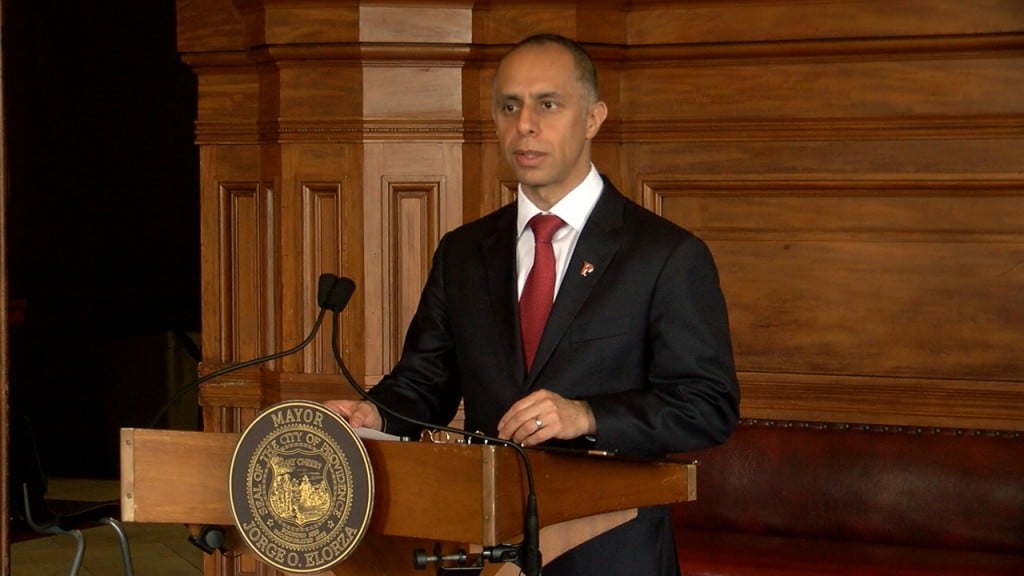 PROVIDENCE, R.I. (WLNE)- Conflicting statements from Rhode Island Governor Gina Raimondo and Providence Mayor Jorge Elorza have led to confusion over whether residents are allowed to use the city's parks for recreation.
During her daily press briefing Wednesday, Raimondo encouraged residents that lived within walking distance of a park or the "boulevard"- a reference to the city's popular Blackstone Boulevard walking and jogging trail- to continue to access those sites on foot.
The governor stated this guidance was in line with her order closing the parking lots of state beaches and parks, which still remain open to those able to walk to them. Residents should not be driving to those locations, and should continue to practice social distancing, Raimondo said.
A spokeswoman for the mayor, Emily Crowell, issued a statement shortly afterwards that refuted what Raimondo had said.
While "the City is considering ways to reopen certain areas to permit use here in Providence… per the mayor's executive order yesterday, all city parks and greenspaces remain closed and this will be enforced," Crowell said in an email.
Elorza's order extended to dog parks, sports fields and courts and off-road trails, including Roger Williams Park, North Burial Ground, Blackstone Boulevard and Pleasant Valley Parkway.
Raimondo thanked the mayor for his leadership during the coronavirus crisis. The governor claimed her new understanding of Providence's rules came a conversation between the mayor, the Rhode Island Department of Health, and herself.
It was not immediately clear if the governor's directive could overrule the mayor's executive order.
©WLNE-TV/ABC 6