Congress Getaway Could Leave RI's Unemployed without Checks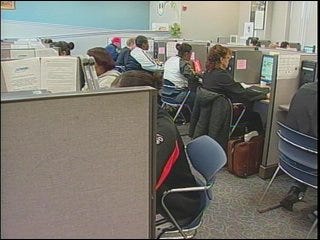 Thousands of Rhode Islanders could soon be without unemployment benefits.
Congress left Washington on Friday for a weeklong vacation without extending federal benefit programs for jobless workers.

As a result, the programs start to expire today. Steven Gibbs has been unemployed since October of 2008 and was surprised by the news.
"If you're not going to extend benefits then pass out some jobs, do one or the other," said Gibbs.
According to the Rhode Island Department of Labor and Training, a person who has exhausted his federal benefits may still be eligible for an extension through the state of Rhode Island.