Congressman Cicilline Responds to Central Falls High School Student Letters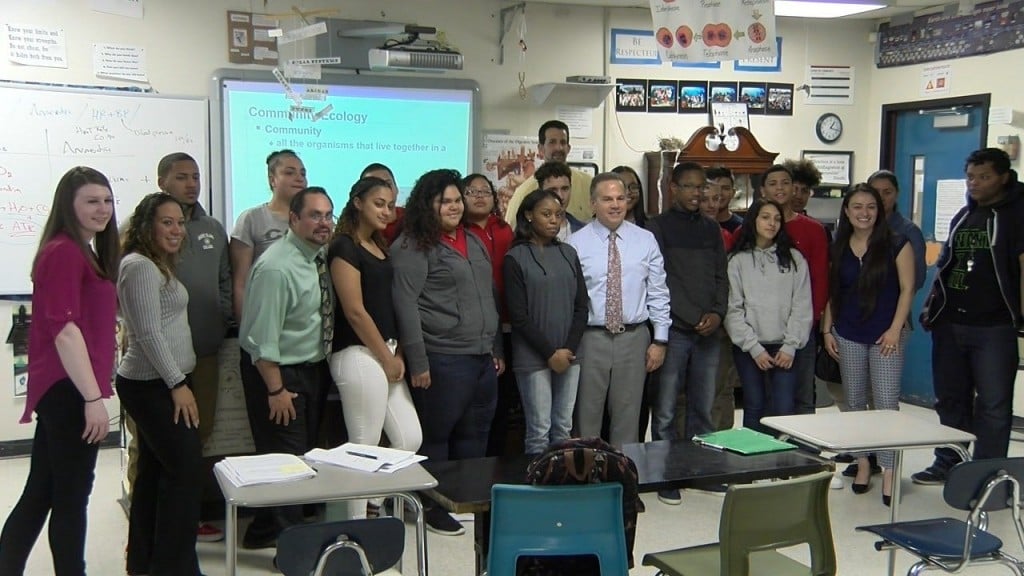 By: Tim Studebaker
Facebook: @TStudebakerABC6
Twitter: @TStudebakerABC6
Email: tstudebaker@abc6.com
CENTRAL FALLS, R.I. – "Write your congressman." You've probably heard it before, but does that letter actually have any impact?
In the case of some students from Central Falls High School, it does.
Some of the students at Central Falls High School are concerned about the future of the Environmental Protection Agency, so they took action, putting pen to paper. Today, they got a response.
The students wrote to Representative David Cicilline advocating their support for the EPA and its funding.
Rep. David Cicilline says, "They were incredibly thoughtful, well–written students who really understood the issue."
Today, the congressman talked with those students. He says it was clear they'd worked hard and done their research.
Cicilline says, "As young people saying 'This matters to us. This matters to our quality of life and our health.' They gave examples. They have family members that suffer from asthma or other environmental dangers – that were caused by environmental dangers."
Their teacher, Mr. David Upegui, wanted his students to learn about life on earth by way of social justice.
Upegui says, "It's important that we take care of this planet. It's important that we take the next stewards of the Earth, our students – If we don't educate every single one of those students in a way that empowers them, that makes them members of our society in the larger scheme, we're robbing our world of their talents."
Central Falls High School 11th Grader Jocelyn Badillo spoke to me about what she wrote in her letter.
Badillo says, "There was this place where the women were drinking the water, and well we don't know if it was because of the water, but they ended up getting breast cancer."
Congressman Cicilline plans to share the letters with his colleagues to help push for funding for the EPA.
©WLNE-TV / ABC6 2017