Connecticut man injured in crash between 2 tractor-trailers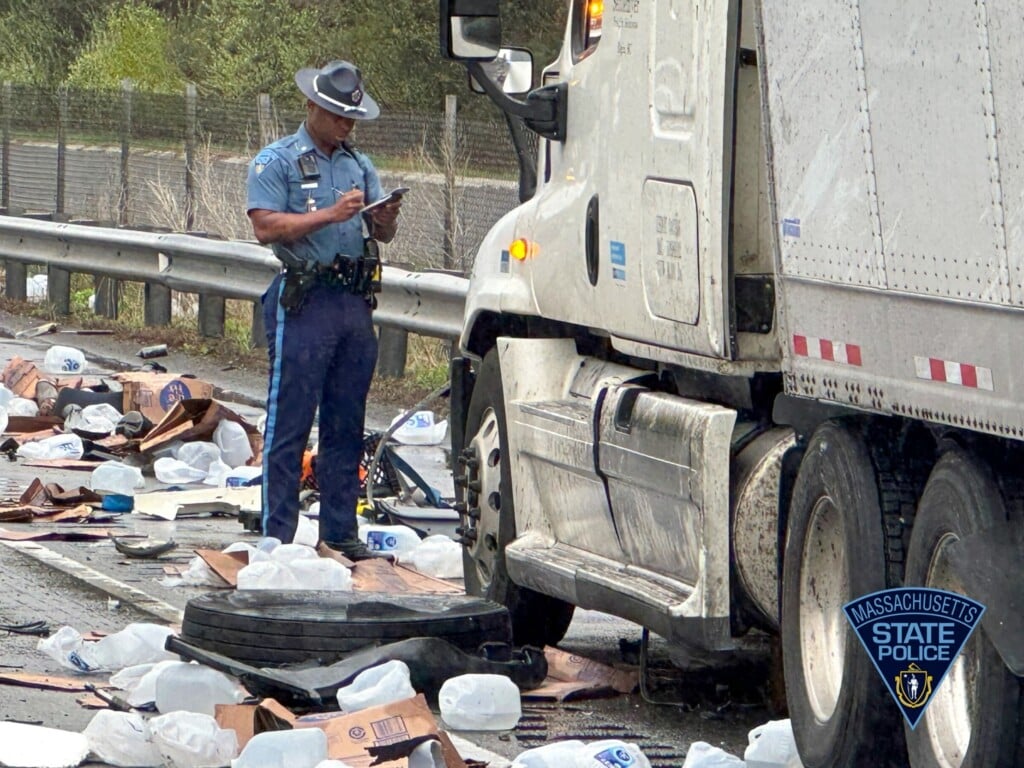 STRURBRIDGE, Mass. (WLNE) — Massachusetts State Police said they received multiple 911 calls for a crash between two tractor trailers Monday morning.
According to police, at 8:05 a.m., a semi-truck was sideswiped by another tractor trailer, spilling debris into the road.
The truck that sideswiped the other trailer then swerved off the road and came to a stop in the tree-line, officials said.
State police said the driver of one of the trucks, a 37-year-old man from Stamford, Connecticut. He was taken to UMass Medical Center with minor injuries.
Police said they closed the eastbound travel lanes of Route 84 for several hours. Traffic was rerouted through a nearby weigh-station while cleanup and repairs to the guard rails were made.
Officials said the scene was cleared and traffic returned to normal at 3:15 p.m.
No further information was immediately released.