Connecticut man is accused of cattle rustling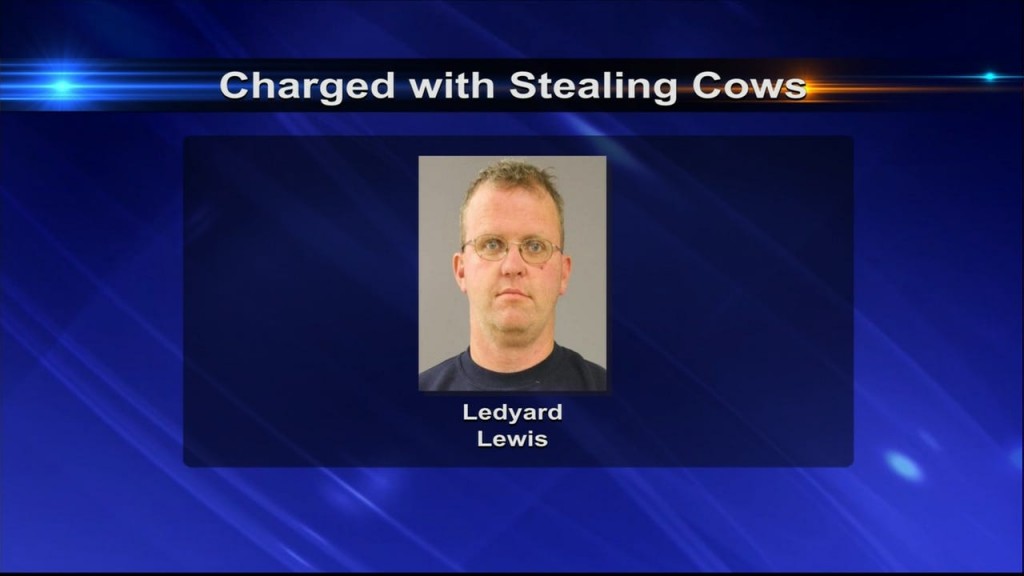 Arthur Smith has almost one-hundred fifty cows on his Highview farm,14 dairy cows worth nearly 60.000 dollars, are missing and now police are calling it, an unusual case of cattle rustling in Rhode Island..
Police say Ledyard Lewis of North Stoning ton Connecticut ,was arrested after he turned himself.He's accused of stealing over 14 cows from Smith's Highview farm in Tiverton .
Tiverton police say that Lewis said he stole the cows and took them to his farm in North Stonington , because Smith, owed him money .
Arthur Smith says he owes Lewis money, but not that much money and says, he paid him last month.
Lewis is charged with larceny over $ 500.00 which is a felony and theft of animals which is a misdemeanor.
Ledyard Lewis could face federal charges for transporting the cows over state lines.Smith won't be getting his cows back until they can be tested for disease by the Connecticut Dept. of Agriculture