Connecticut State Police cruiser struck on Interstate 84 in Hartford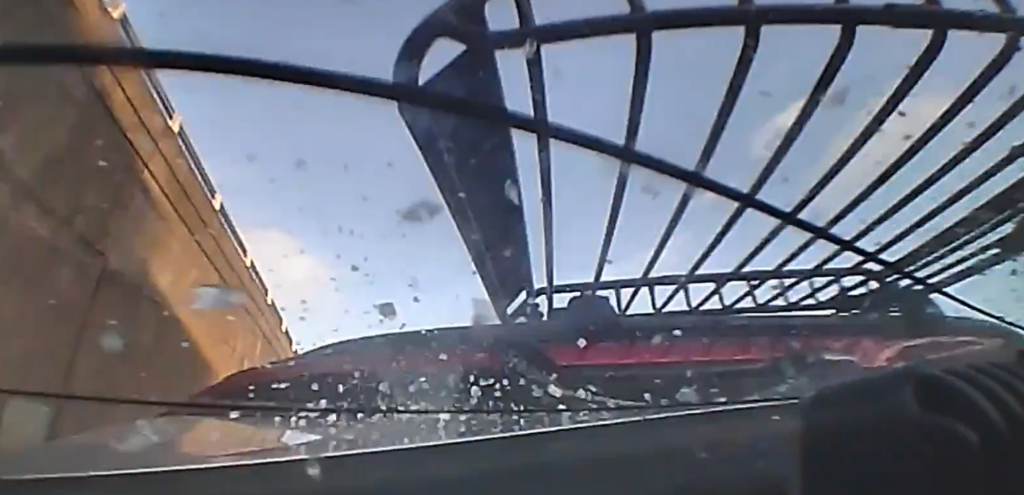 HARTFORD, Conn. (WLNE) — A Connecticut State Police trooper was sent to the hospital Sunday after their cruiser was hit during a traffic stop on Interstate 84 in Hartford.
Police the trooper was pulled over in the right lane of I-84 east in the area of exit 50 when a car traveling in the center lane lost control.
Dash-cam footage from the cruiser shows the Subaru sliding around a turn and crashing into the rear end of the cruiser. The front of the cruiser was also pushed into the stopped car in front of it.
The trooper was taken to the hospital for minor injuries.
The driver of the Subaru, who was not injured, was charged with traveling too fast for conditions, failure to maintain lanes and failure to move over for emergency vehicles.