Connecticut to close all non-essential businesses
The state is the latest to order wide-spread closings in the wake of the coronavirus pandemic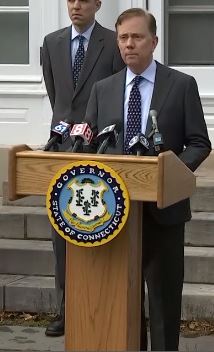 PROVIDENCE, R.I. (WLNE)- Connecticut Governor Ned Lamont issued an executive order Friday requiring all non-essential businesses and non-profits to close by 8 p.m. Monday.
Businesses and service providers in fields such as healthcare, food service, law enforcement would be exempt. Other exemptions, according to the order, are provided for the news media and liquor stores.
The "Stay Safe, Stay at Home" initiative encourages businesses to allow employees to work from home or telecommute where possible.
"At this critical time it is essential that everyone just stay home so we can contain the spread of this virus while keeping essential services running," Lamont said. "I know that this will be disruptive to many and will bring many daily activities to a halt, but the only way we will be able to mitigate the impacts of this public health emergency is to take measures like this."
The order seeks to prevent people from traveling in groups, suspends all community gatherings, and asks residents to limit their use of public transportation, among other measures.
Connecticut joins other states such as New York, Illinois, and California that have all issued sweeping measures to limit non-essential movement and business across their borders.
©WLNE-TV/ABC 6 2020