Connecticut woman arrested in Foster after drug raid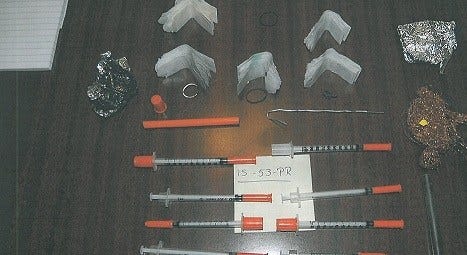 By Stephanie Vargas
The Foster Police Department makes an arrest and seizes drugs after executing a search warrant.
The Foster Police Department along with State Police executed a search warrant on May 1 at Stonehouse Motor Inn on Danielson Pike and found drugs and money.
Officials seized over 700 packets, a great amount of heroine, a large amount of drug paraphernalia and money.
They believe the packets were going to be used to distribute heroine.
Police arrested Gina Janket, of Connecticut. She is being charged with one count of Possession of a Controlled Substance and one count of Possession with Intent to Deliver a Controlled Substance.
© WLNE-TV 2015