Construction to start on Fall River apartment building destroyed by fire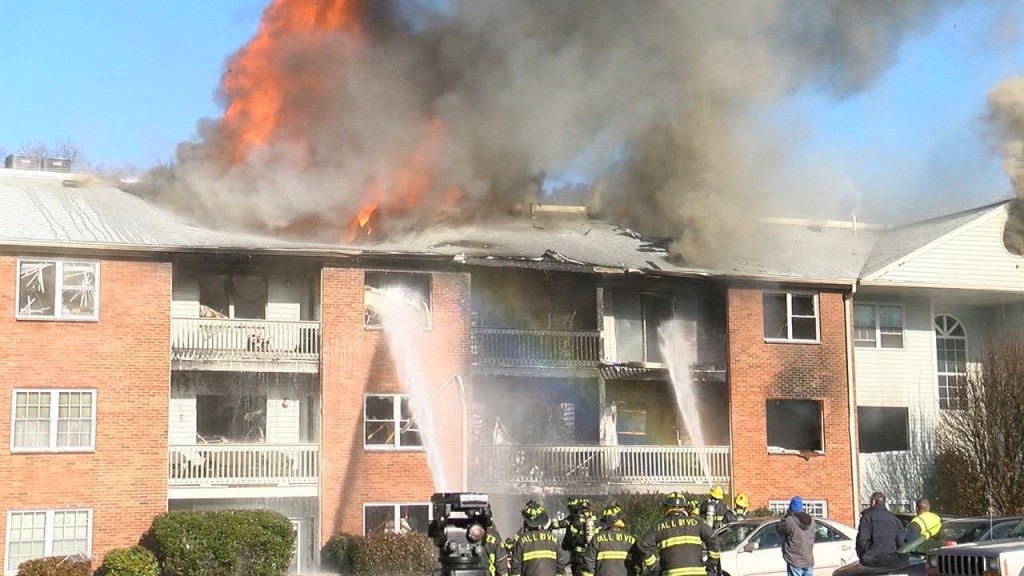 Almost five months after a devastating fire killed two sisters and sent seven firefighters to the hospital, plans are now in place to rebuild that apartment building destroyed on New Year's Day.
The blaze broke out after a car drove into a utility room on the first floor, and hit a gas line. The building was destroyed after firefighters battled the fire for 24 hours.
Two sisters Judith Mauretti, 72, who was driving the car and her passenger Linda Leahey, 75, were both killed.
With construction on a new building set to begin this summer, Chief John D. Lynch with the Fall River Fire Department said he'll be keeping a close eye on the project to make sure something like that never happens again.
The project will be submitted by Claremont Residential LLC, and Chief Lynch will be reviewing it along with the city's building department to make sure everything is up to code.
When the New Year's fire happened, the building's fire codes were grandfathered in, so there were no sprinklers in the building making it tough for firefighters to battle the blaze.
Chief Lynch said this project is personal, and the fire was hard on his department.
"Thirty-something families that lost everything. And that's devastating for us and we don't want to see that happen again," Lynch said.
Along with the sprinklers, Chief Lynch will be on the lookout for a few other key things to make sure the building is up to code.
"This new building, we would like to have access to the entire building," he said. "So we get the trucks at least on three sides, so that was a big reason why it was tough to fight that fire."
Another issue that day that challenged firefighters was water supply. Chief Lynch said on top of sprinklers, the building will need to have a system called standpipes.
Lynch describes it as somewhat of an indoor fire hydrant. These standpipes can make a huge difference when a building of that magnitude is on fire.
"The hydrants were so far away it was tough to get water down to the fire scene," he said.
Chief Lynch will also be taking a look at the attic. The old building at Four Winds had a completely open attic.
"It was one big open space. So once fire gets up inside that attic it basically has access to the whole building," he said.
Lynch said the attic will need to have obstructions so it can prevent the spread of flames.
If the new building has its utility room on the first floor, Chief Lynch would also like a barrier set up to protect the natural gas lines from cars and anything else that might cause an explosion.
Elias Patouches is the president of Claremont Residential LLC. He told ABC 6 over the phone Tuesday that the new building will have luxury apartments that will be available to anyone on the market.
He declined to comment on whether people who lost their apartment in that fire will get priority.
Patouches said construction is set to begin in the next two to three months, and it will take 16 months for the project to finish.