Construction workers, roofers deal with hot weather while still getting the job done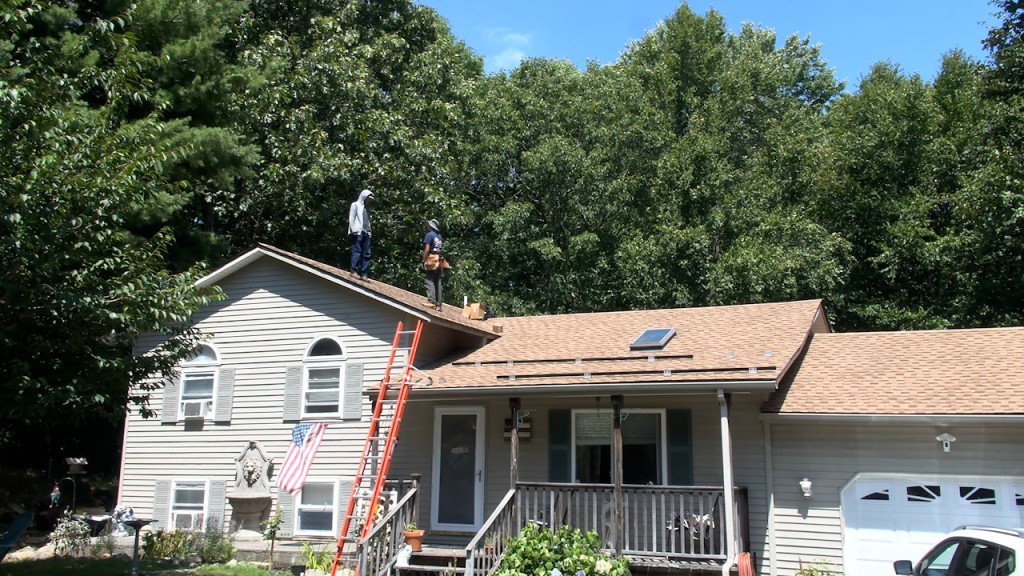 JOHNSTON, R.I. (WLNE)- Instead of hanging by the pool on a hot day, it was a day of power tools and solar panels for Mike Laparde and his roofing crew with United Better Homes General Contracting.
While it's hot for anyone on a 90 degree plus day, for roofers, the higher you go, the hotter it gets.
"If we're looking at about 80-90 down here it's about 140-150 up there," Laprade said.
Laprade said the preparation for the heat starts well before the work day.
"You've got to eat a good meal and hydrate at night. You can't wake up and say I'm fine I drank a few bottles of water. It's a process to go through it," Laprade said.
Laprade said his crew takes multiple breaks in the shade and constantly communicates with each other to make his team stays cool and coherent.
He also tells them to always have water on hand.
"Everytime you come down a ladder when you go up, you bring water that's rule number 1."
But for some construction companies, the excessive heat kept them indoors.
With two potential heat waves less than two weeks from one another, Matthew Sullivan, Owner of M and J Roofing, told their workers to stay home.
"When it's so hot, you can't get anything done. IT doesn't make sense financially, I myself I don't want to be out in the heat so I don't want to stick anyone else in it."