Controversial Keystone XL Pipeline bill defeated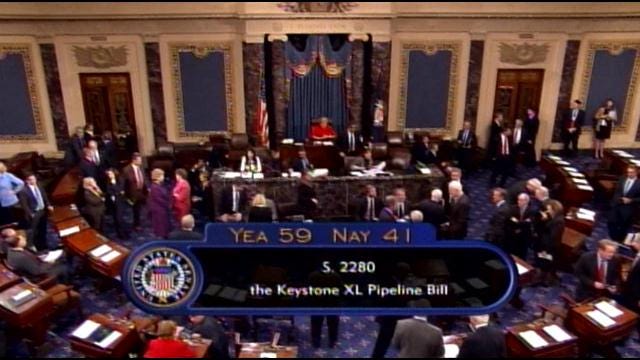 By: Melissa Randall
Mrandall@abc6.com
The massive project at the center of a fierce environmental dispute has been rejected.
The bill for the Keystone XL Pipeline failed in the senate, a 59 to 41 vote. 60 votes were required. The narrow decision is making it clear that this fight is not over.
The nearly 1,200 mile pipeline would run from Canada to the Gulf of Mexico. Supporters say it would boost us energy independence and the economy. But opponents say the pipeline, which has been in the works for 6 years, could cause devastating damage in the states it runs through.
"It is about energy. It is about jobs. It is about economic growth and it is about national security," said Sen. John Hoeven, R-ND.
"It is providing the ability of Canada to pump their oil, send it through our land, down to the Gulf where it will be sold everywhere else," said President Obama last week.
"This bill would set dangerous precedent by undermining the administrations authority to ensure the project is in our national interest," said US Sen. Sheldon Whitehouse, D-RI.
Whitehouse adds that its clear senate republicans will continue to try and force the issue in the New Year. He plans to continue to fight against it.
Information provided by: ABC News
(C) WLNE–TV 2014
Follow me on Twitter @MelissaARandall