Controversy over Use of a MA School Room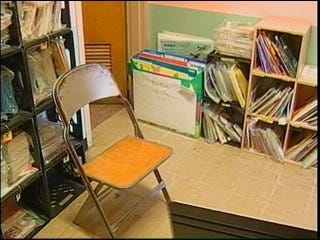 ABC6 News has learned that students at the Wilbur Elementary School in Somerset, are learning a lesson the hard way.
Anyone caught acting out in class is forced to sit alone in a punishment room. The school department is defending the idea, claiming the room is used for multiple purposes, but at least one parent is accusing the school of going too far.
ABC6 Reporter Malini Basu has that story…