Controversy over Rhode Island Republican rifle raffle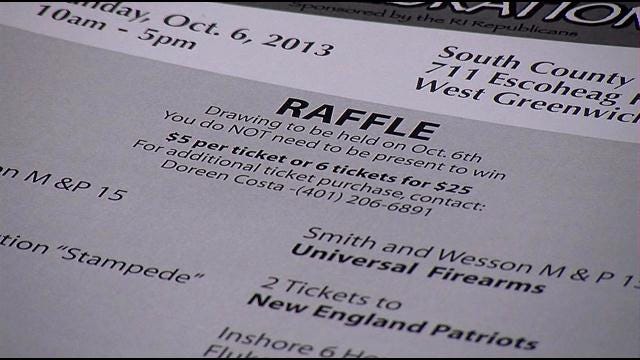 by ABC6 Chief Political Reporter
The phone has been ringing off the hook for raffle tickets at the Rhode Island GOP headquarters.
At issue, a Second Amendment rally this coming Sunday, in which an AR–15 rifle – similar to this one – will be the grand prize.
Some feel a gun raffle is out of bounds.
"I do kind of think it is in bad taste at this time to be doing something like that, raffling an assault rifle off," said Jamie Kane of Warwick.
But other say there is nothing wrong with this Republican fundraiser.
"I know assault rifles ain't for just hunting, but for people to do target shooting and such. They shouldn't be able to take away their rights," said Steve Coates of Warwick.
ABC6 Chief Political Reporter Mark Curtis said, "Now having the rifle raffle is perfectly legal and so, too, is an AR–15 rifle. The big problem for Republicans is the politics of this."
Republican Cranston Mayor Allan Fung, who may run for governor, opposes the rifle raffle.
So does a Republican State Senator who may run for Attorney General.
"I'd like to see that weapon, that's drawn so much controversy, removed from the raffle," said State Senator Dawson Hodgson. He added, "Attaching the image of this AR–15 to our party label, is not going to win elections, particularly here in Rhode Island."
Despite the intra–party fight, the rifle raffle will not be canceled.
"It's a political fundraiser, but it really wasn't supposed to cause all this, but reality is people want to make it what they can. I know that there is a lot of sensationalism going on," said Mark Smiley, Chairman of the Rhode Island Republican Party.
But all the negative publicity may have backfired, and the three thousand raffle tickets may soon be sold out.