Convenience store owner fends off robber with knife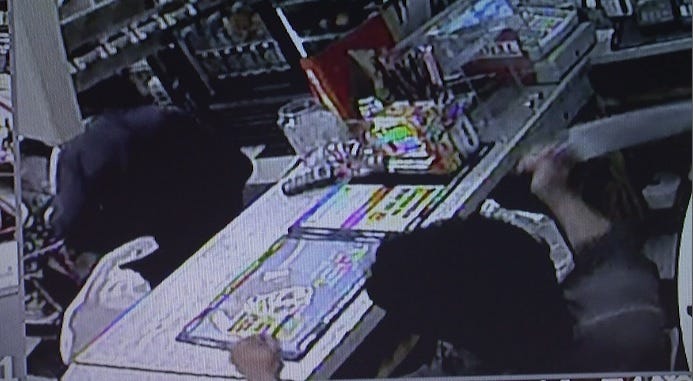 Nicole Gerber
@nicolegerber
FALL RIVER – It began as just an average night at Jarek's Market on 5th Street in Fall River… a customer came in, asking for hot coffee.Then out of nowhere, the man demanded money and leapt over the counter, throwing punches.
He wasn't expecting the shop owner to come back at him… with a knife.
"I grabbed my things, the knife… And then I showed him, I didn't do anything, I showed him to [make him] scared, and he run out," said store owner Monirul
Hasan says the knife is behind the counter because it's used to prepare food in the shop.
He's never experienced anything like this in the year the store's been open, and the instinct to protect his family living upstairs took over.
"[After it happened] my son is crying my wife is crying, everybody looks scared, you know… I'm not scared. I know things happen, what can you do? I have to be strong myself," he said.
The suspect, 26 year old Joshua Goncalo was recognized by police off the store's video surveillance from previous encounters with the law.
He was arrested less than half an hour after the incident.
Regular store customers tell us the neighborhood is known for being rough.
And while they aren't too surprised to hear about the robbery, they are shocked at Hasan's reaction.
"I'm shocked that he actually did what he had to do and I'm thankful that he did it, you know I like Monirul so I'm glad that he didn't get robbed and such," said regular customer Nathan Franklin
And Hasan says, he'd do it all over again if he ever had to.
"Because if I do the one time, he'll come again and again. And if I let him go this time, next time he's coming again," said Hasan.
(c) WLNE-TV 2014