Conversion therapy opponents react to MA ban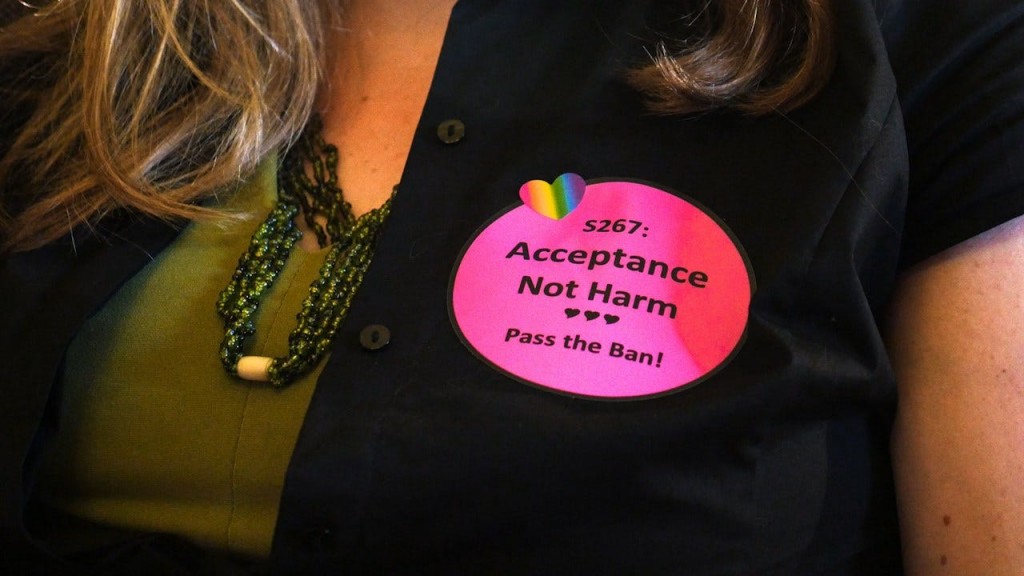 PROVIDENCE, R.I. (WLNE) — When Tricia Phelan came out as a lesbian at 19 years old, her parents sent her to therapy.
"I am a firm believer that I was born the way I am," said Phelan, a Newport native. "It took me a while to figure it out, but I grew up in a place where I didn't know any gay people."
She says she wouldn't classify her experience as officially conversion therapy, but friends' experiences with the practice made her an advocate for conversion therapy bans.
"You're essentially being brainwashed into believing that what you are is wrong," Phelan said. "And that's not okay."
She worked to pass Rhode Island's ban two years go, and was thrilled to see Massachusetts come to the same conclusion.
"It's about time," she said. "And I feel that way for every state in this country. Why is it legal anywhere?"
Phelan says conversion therapy is medically discredited, and can lead to problems like depression and suicidal thoughts.
"Every accredited psychological association, every bit of science says it's wrong," she noted.
The Massachusetts Family Institute opposed the ban, saying it should be a parental decision.
But Phelan says parental rights end when the child is harmed.
"It's child abuse," she said. "You are psychologically abusing your children. Literally putting your child in a position with an adult they're supposed to trust telling them who they are is wrong."
And now children going through conversion therapy can feel the law is on their side.
"So now if they do come forward and say, 'This is happening, or my parents are doing this to me, they have recourse now," Phelan said. "It's not just, "Well, it's their parents right to decide."
Legislators attached an emergency preamble to the bill, meaning it takes effect immediately.
©WLNE-TV / ABC6 2019