Convicted mayor ordered back to Rhode Island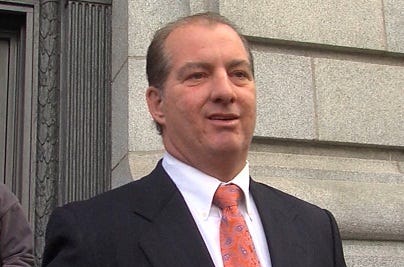 By: Michelle Smith | Associated Press
@ABC6
PROVIDENCE, R.I. (AP) – A former mayor of a financially troubled Rhode Island city who's imprisoned in Maryland has been ordered back to his state by a federal judge.
Former Central Falls mayor Charles Moreau is less than halfway through the two-year sentence he received in a corruption case. He admitted he accepted a furnace and home renovations from a businessman who received a lucrative city contract.
The judge doesn't explain in the order why he wants Moreau back in Rhode Island. Moreau's lawyer hasn't returned a message seeking comment. Prosecutors wouldn't comment Thursday.
Moreau pleaded guilty to a charge of corruptly accepting a gratuity by an official receiving federal funds. An appeals court decision in an unrelated case last year found the charge isn't a crime.
U.S. District Judge John McConnell wants Moreau in court in Providence on Jan. 29.
(C) WLNE-TV 2014