Cool & Cloudy Tomorrow, Hot Temps To End The Week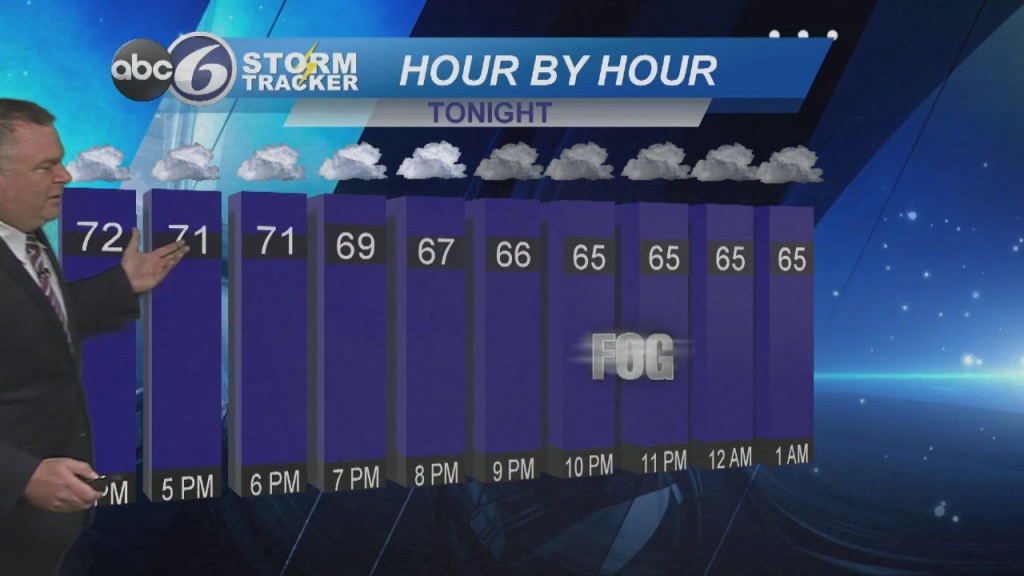 Cloudy with fog overnight. Some drizzle and mist. Mid-60s.
Tuesday, fog and drizzle early, a spot shower, otherwise mostly cloudy and cool. Around 70°. Tuesday night, fog, drizzle and a few showers. Low to mid 60s.
Wednesday, late-day and evening thunderstorms. Near 80°. Wednesday night, more humid with showers and thunderstorms. Upper 60s.
Thursday and Friday, sunny, hot and humid./ 80s to near 90°.
Saturday and Sunday, a chance of showers and thunderstorms both days. High temps in the 80s.