"Cool Moose" on the Loose; Moderate Bob Healey Wants to be Rhode Island Governor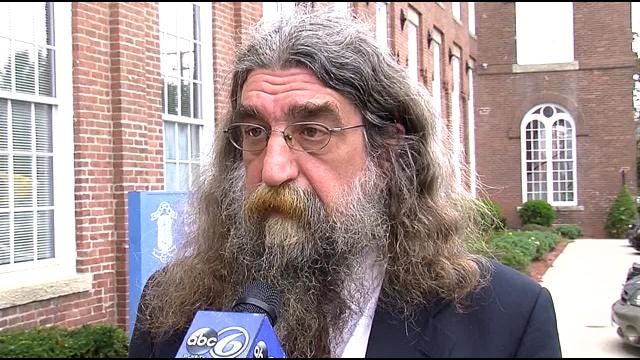 Twitter: @markcurtisABC6
email: mcurtis@abc6.com
The "Cool Moose," Bob Healey, entered the Secretary of State's office making sure he has all the paper work in order, to be the Moderate Party candidate for Governor.
He's says his sudden candidacy is dead serious.
"The issue becomes whether or not people want to buy my platform, which I think is pretty good. It deals with state austerity, consolidation, efficiencies. Bringing everybody back together," said Robert Healey, (M) Candidate for Rhode Island Governor.
Meanwhile Moderate Party founder Ken Block – who just lost the Republican primary – told ABC6 he had nothing to do with Healey entering the race; a statement Healey echoes.
Q: Now did Mr. Block have anything to do with that, the founder of the Moderate Party?
"To my knowledge, absolutely not," said Healey.
ABC6 Chief Political Reporter Mark Curtis said, "While some people consider Bob Healey to be some sort of fringe or novelty candidate, consider this: Last time he ran for Lt. Governor in 2010, he got 39 percent of the vote statewide."
But now there is a legal fight. The Republican Party filing a motion saying the original Moderate Party candidate, who fell ill, picked his Healey as his successor.
"It's a technicality. He is not the proper candidate for the Moderate Party," said Mark Smiley, Chairman of the Rhode Island Republican Party.
Mark Curtis asks: They think that's a violation of the rules?
"I don't see that in the rules. I didn't see that in the rules," said Bob Healey.
Healey wants voters to take his candidacy seriously.
"I think they should listen, and if they choose not to buy the product – Bob Healey – then it's their choice. They're voters."
The State Board of Elections will rule if his candidacy is legitimate, on Wednesday.