Cop impersonator nabbed by real police officers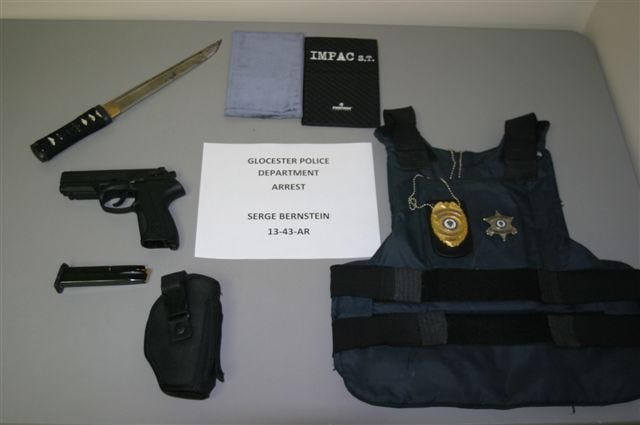 By: Melissa Toupin
A man impersonating a cop is nabbed by real police officers during a routine traffic stop. 37–year–old Serge Bernstein of Brockton was pulled over by Gloucester Police for driving erratically on Chestnut Hill road Thursday.
Bernstein told police he was a sheriff from Barnstable County— even showing them a badge. Then just minutes later—said he worked for the Plymouth County Sheriff's Office. Neither is true.
Bernstein was wearing a bullet proof vest, and had a blank–firing hand gun and an 11–inch knife in his car. He was arrested and charged with impersonating a police officer.
There's no indication that he's driving around trying to pull people over," said Lt. Matthew Fague of the Gloucester Police Department. "I'm not sure if this is his gig when he meets people, and he wants to portray himself as somebody else, but that for him to explain."
Bernstein was released on personal recognizance, and is due back in court in April.
This is the third time in recent months that someone has impersonated a police officer.
A North Smithfield woman, who Bernstein had met online, was in the car when it was pulled over. She was not charged.