'Coquito is all about culture': Rhode Island Latinos create traditional Puerto Rican beverage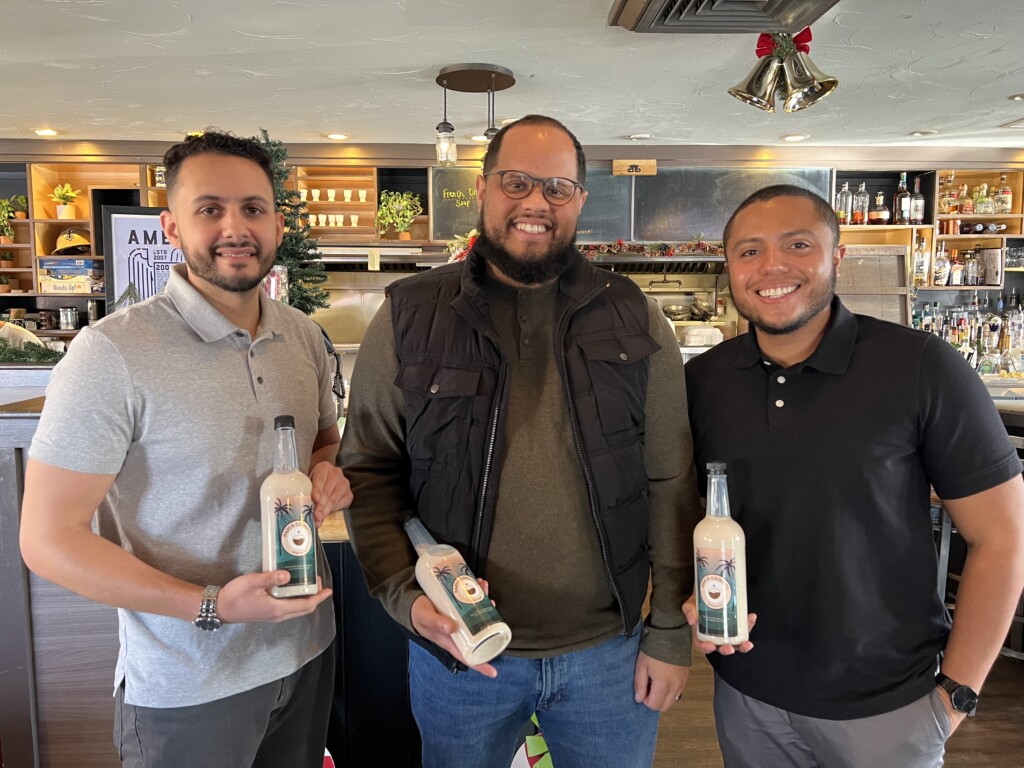 PROVIDENCE, R.I. (WLNE) — Victor Regino, Luis Olmo, and Travis Escobar co-own Papi's Coquito, a millennial, Latino-owned company in Rhode Island.
Coquito is a popular drink that originated in Puerto Rico, often brought to parties and celebrations.
Victor Regino, the CEO, created the coquito in collaboration with his Abuela Juana's recipe.
"The recipe itself has history, not just from myself or my grandmother but from generations before her," said Regino.
"I used to make it during the holidays and give it to friends and families, and it just became such a big hit that we decided to make something out of it," said Regino.
Papi's Coquito is one of four coquito companies in the world and is already seeing large success being sold in over 56 establishments in the state.
They also distribute their liquor, which they say helps them stand apart from other larger companies.
Luis Olmo, the CFO of the company, spoke about the importance of small businesses in regard to Rhode Island's economy.
"Small business is everything, it's what makes the state move, that's what we say," said Olmo. "It was tough at first, obviously being a small business and there's a lot of huge distributors here in Rhode Island, so, to get to know the liquor stores and have a personal relationship means a lot to us."
Today happens to be National Coquito Day, and Travis Escobar, COO of the company, spoke about raising awareness on the holiday.
"For National Coquito Day we're going to be going over to bars and liquor stores that have our product, take pictures and just really raise the awareness of this really great tasting drink that is so impactful in our Latino culture," said Escobar.
All three men are part of the Millennial generation, which they say plays a part in the success of their brand.
"We're community-oriented individuals, and for millennials, we're a hustle generation, we're all working full time, and this is sort of part of our sort of off-the-desk hustle," said Escobar. "We're showing that this is a great place to do business because our community just supports us."
Community was surely a popular word today, "'Coquito is all about culture," said Regino.
"This drink represents togetherness, represents family, and when you grab a bottle of Papi's Coquito, you're part of the coquito family," said Escobar.
Without ruining any surprises, Olmo shared information about upcoming projects, "We're working on a new brand, it should be definitely coming out in 2023, I don't want to give out no secrets, but yeah, we're always working."
You can visit their website for more information and updates.