McKee asks State Police to assist Providence police on uptick in violence
'Enough is enough'.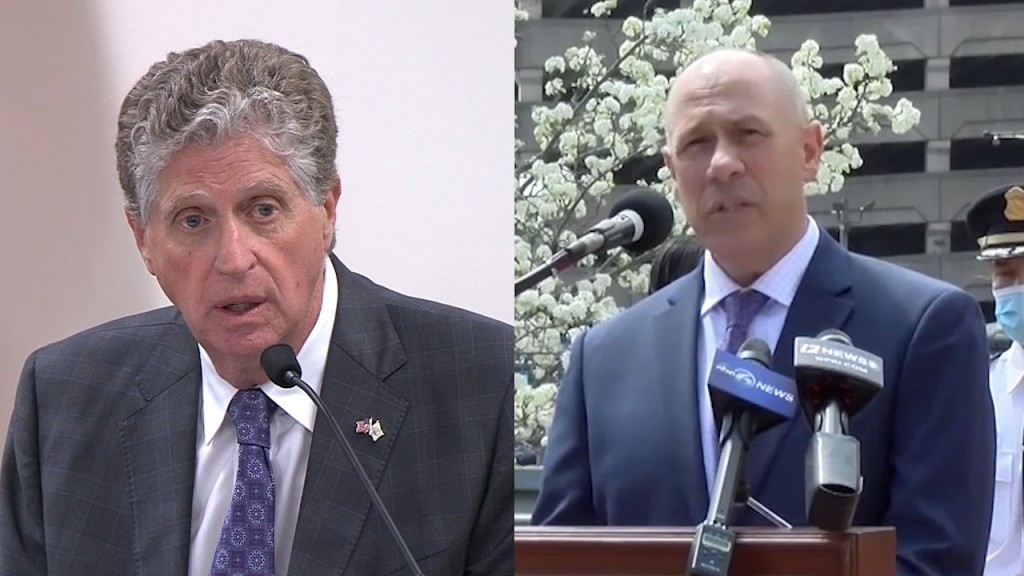 PROVIDENCE, R.I. (WLNE) – Following a string of violence in the city, Governor Dan McKee has requested Col. James Manni of the Rhode Island State Police to work with Providence Police Chief Hugh Clements on providing State Police assistance.
The request comes after the president of the Providence City Council sent a letter to Governor Dan McKee asking that State Police help combat violence in the city.
Council President John Igliozzi said in his letter that the "wave of violent crime is unacceptable" and action needs to be taken to restore public safety.
"The Providence Police Department is doing everything it can to respond to this violent crime wave, and I have full faith in Police Chief Hugh Clements and the men and women of the force. Unfortunately, our police department is stretched thin, with only 400 police officers, down from the approximately 500 officers we had during the period Providence successfully implemented community policing—one of the main drivers behind the decline in violent crime in the city during the 2000s," Igliozzi wrote.
In an interview with ABC6 this week, he requested the city reinstate community policing but noted the issue is the lack of staffing in the department.
"The City Council is working to restore the Providence Police Department back to 500 full-time officers, including funding for a new Police Academy which we approved in our FY 2022 budget. However, these efforts will take time to return the force to the level it should be, and Providence needs help now," Igliozzi added in his letter.
"Governor, you have been kind enough to offer the help and support of the State to the people of Providence, to complement our police force with members of the Rhode Island State Police. Based on the recurring and heightening violent attacks in our city, I am respectfully requesting that the State Police be deployed in the appropriate fashion, in coordination with Providence Police Chief Hugh Clements, to help quell this surge in violence, and rebuild the public's confidence in the safety of our city."
Igliozzi has scheduled an emergency meeting of the city council for Tuesday at 5:30 p.m. to discuss the violence issue and has requested Mayor Jorge Elorza, Public Safety Commissioner Steven Pare, and the Providence Police Department attend.
In a statement Thursday on the letter, Mayor Elorza said, "I spoke with Council President Igliozzi yesterday and shared that the Providence Police Department is already coordinating with Rhode Island State Police. Based upon the recommendation of Colonel Manni and Chief Clements, we are pursuing a partnership that compliments the police department's ability to prevent gun violence and investigate violent crime."
ABC6 also received the following statement from the Governor's Office:
"As the Governor has been saying for several weeks, the uptick in violence in Providence is both troubling and unacceptable. The State has been ready and willing to provide support to the City through the State Police Neighborhood Response Team for quite some time. Unfortunately, that offer was not accepted by the Mayor's Office. After receiving Council President Igliozzi's letter today, the Governor requested Colonel James Manni to work with Providence Police Chief Hugh Clements to honor the request and continue discussions regarding providing State Police assistance in our capital city."
© WLNE-TV 2021