Councilman steps in, Chad Brown Water Park opens early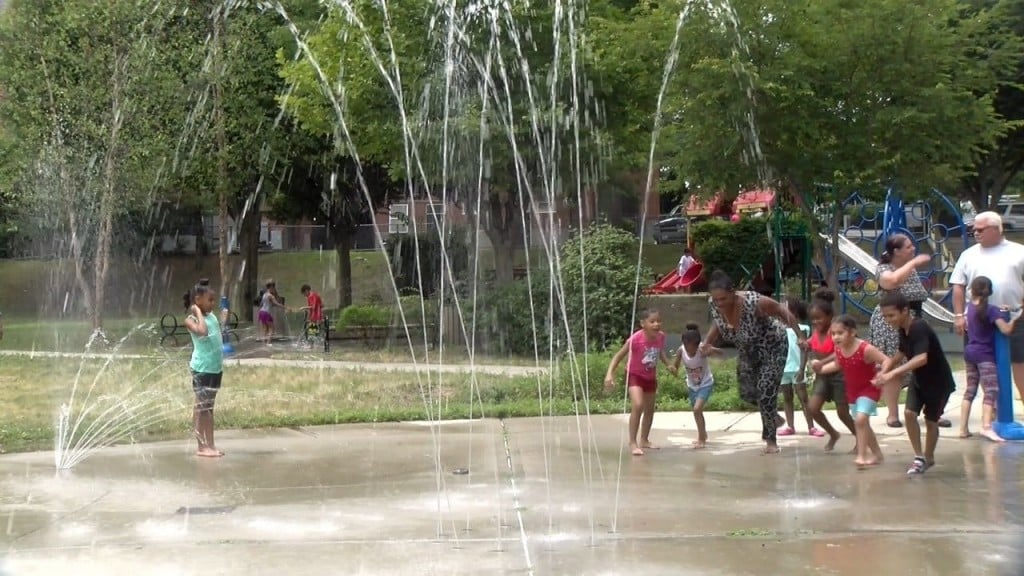 By: Chloe Leshner
cleshner@abc6.com
@ChloeLeshner
PROVIDENCE, R.I. (WLNE) — Water parks in Providence opened up a few days early because of the expected heat wave. But one area was almost left high and dry until a Providence City Councilor asked the Providence Housing Authority to step in.
Some much needed relief from the heat for families who live in Chad Brown.
"Running through that it feels great," says Gloria Komrowski.
Kids and adults not wasting any time getting to the water park to cool off.
"I was asking the office, I was asking maintenance is the water park going to be on today," says Komrowski.
Her wish came true only after a Providence City Councilor stepped in.
"I thought it would be fair to the kids here to make sure it was up and running today like all the other water parks and pools," says Nicholas Narducci, the councilman for ward 4.
The public water parks in the city were supposed to open up Monday but because of the heat wave they wisely started the season a few days early. Except Chad Brown which was left off the list meaning these overheated kids would have no way to cool down.
"You have to pay a certain amount extra each month to have an air conditioning unit," says Narducci.
"This is all I got. I have fans but they don't blow hard enough when it gets this hot, by this weekend they'll be blowing hot air," says Komrowski.
The reason this park didn't make the original list is because it's controlled by the Providence Housing Authority and not the city.
"Kids of our city are kids of our city, it doesn't matter where they come from," says Narducci.
And these families are certainly thankful.
"By the end of the weekend its going to be crazy, everybody's going to be out here," says Komrowski.
The water parks are open Friday and Saturday from noon to 7.
(C) WLNE/ABC 6 2018