Country Inn Restaurant abruptly closes without notice to employees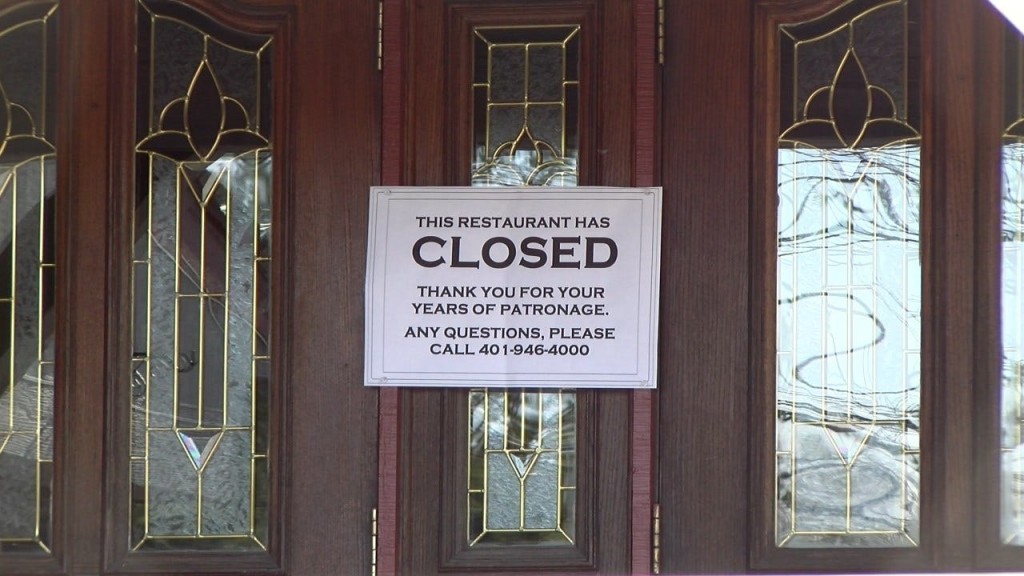 By: Amanda Pitts
alpitts@abc6.com
@APittsABC6
WARREN, R.I. (WLNE) — The Country Inn, a popular Warren restaurant, has abruptly shut its doors.
Restaurant owners posted a sign on the front door Monday morning reading, "this restaurant is closed", with no notice to employees.
"We knew a lot of the waitresses here, and a lot of people who worked here. They've been here for years. The place was always a good place to eat," said Manny Axile of Seekonk.
Workers said they arrived at work to find out they're out of a job. They never received a call or an explanation.
"I showed up for my shift and I got escorted out by the corporate office and told the doors are being locked and we were no longer allowed on the premises," said kitchen manager Mark McKenzie.
The "for lease" sign was put up at the restaurant while employees were still in the parking lot. Many of them have been working at the Country Inn for decades.
"This is our lives. I've spent more time at this restaurant for 20 years than I have with my own family," said bartender and server Joe Sanchez.
A steady stream of customers pulled up throughout the day just to find out their favorite spot has shut down.
Diane Medeiros wanted to dine at the restaurant one last time after getting a call that her reservation later this month had to be canceled.
"They called me to say, 'sorry, we have to cancel your reservation. We're closing.' So I said, Ed, let's go today for lunch, never thinking it's gonna be closed when we get there," said Medeiros.
The Country Inn is owned by Jan Co., who also owns Newport Creamery and several Burger Kings in Rhode Island.
Employees say the closure is surprising, as the restaurant was always booked, often having hour-long wait times for dinner.
"We were booked solid for Thanksgiving, and my heart goes out to all those people who have reservations. The amount of business that we had intended for these next few months, it was a lot. This is a busy time for us," said McKenzie.
They say the Country Inn employees around 90 people, all of whom are now out of a job right before the holidays, with no answer as to why.
We reached out to Jan Co. for comment but did not get a response.
(c) WLNE-TV 2019