Couple arraigned for Burrillville murder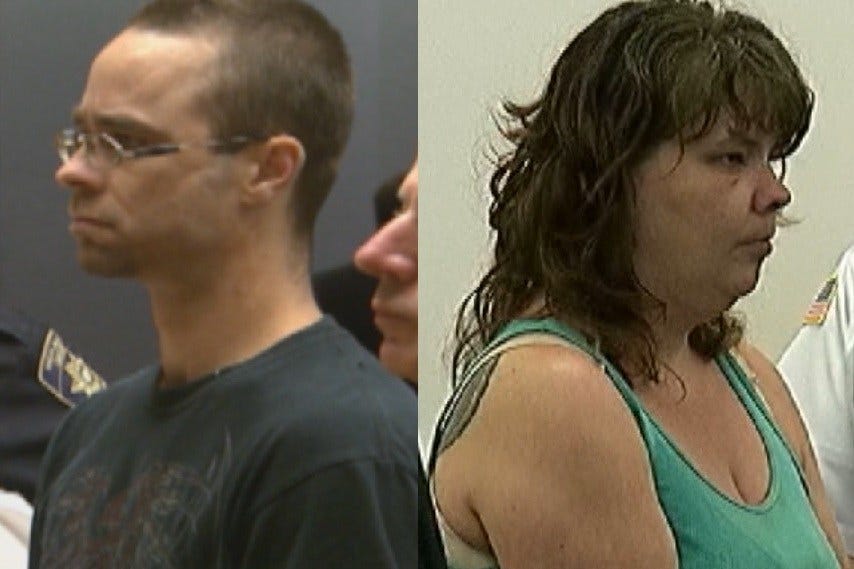 By Samantha Lavien
A couple living at the Burrillville home where the body of a Worcester man was found buried under inches of cement on Friday is now behind bars.
Steven Pietrowicz, 39, and Michelle Morin, 40, are charged with murder, conspiracy, and obstructing police officers. Both were arraigned on Monday and held without bail.
"The charges against Pietrowicz and Morin stem from each of them beating Ortiz—both with their hands and with a club, and at times, Ortiz legs were tied while he was being beaten," said Col. Stephen Lynch the Chief of Police in Burrillville.
60-year-old Domingo Ortiz had been missing since May 5th. His body was eventually found buried beneath the deck at 505 Douglas Pike in Burrilville on Friday, May 29th.
"It is a brutal crime where someone was beaten repeatedly and then the body disposed of under a cement slab," said Attorney General Peter Kilmartin. "I think that shows an indication of the animosity or the heinousness of this crime."
Police say their investigation reveals that Ortiz was seen getting into a car on May 5 in Worcester with Pietrowicz and Morin.
They also say they've learned there was some form of altercation after a night of drinking that same day.
Police first searched the house on May 21st.
"During this search investigators located broken furniture, blood evidence, and evidence of cleaning from a strong bleach product throughout the house," said Lynch.
Police returned to the home on Friday after getting information from a Pennsylvania couple who are being treated as witnesses.
Peitrowicz and Morin are due back in court for a bail hearing June 15th.
Police will not comment on motive at this time.
Pietrowicz is also facing domestic assault charges after Morin says he beat her.
© WLNE-TV 2015